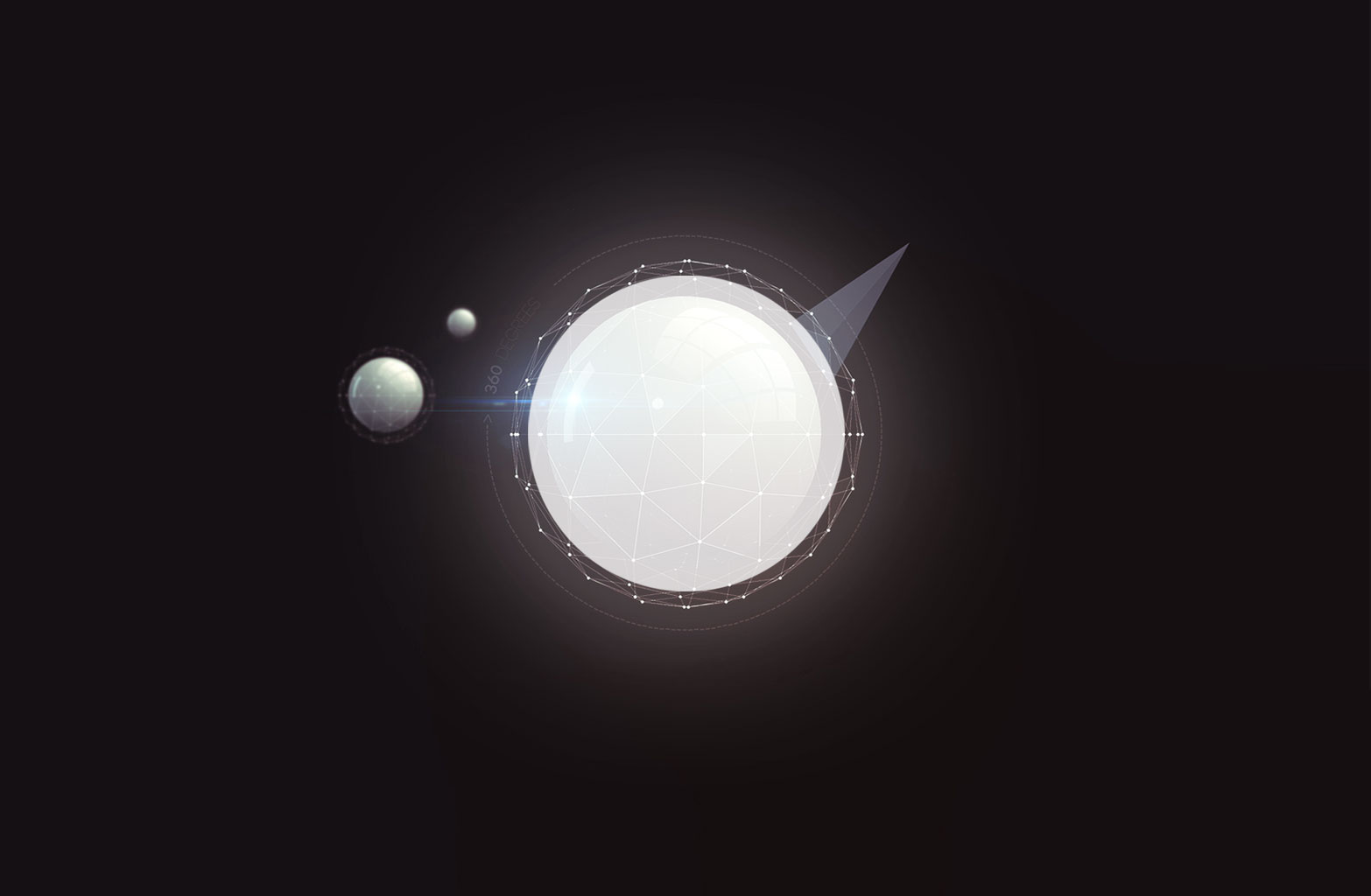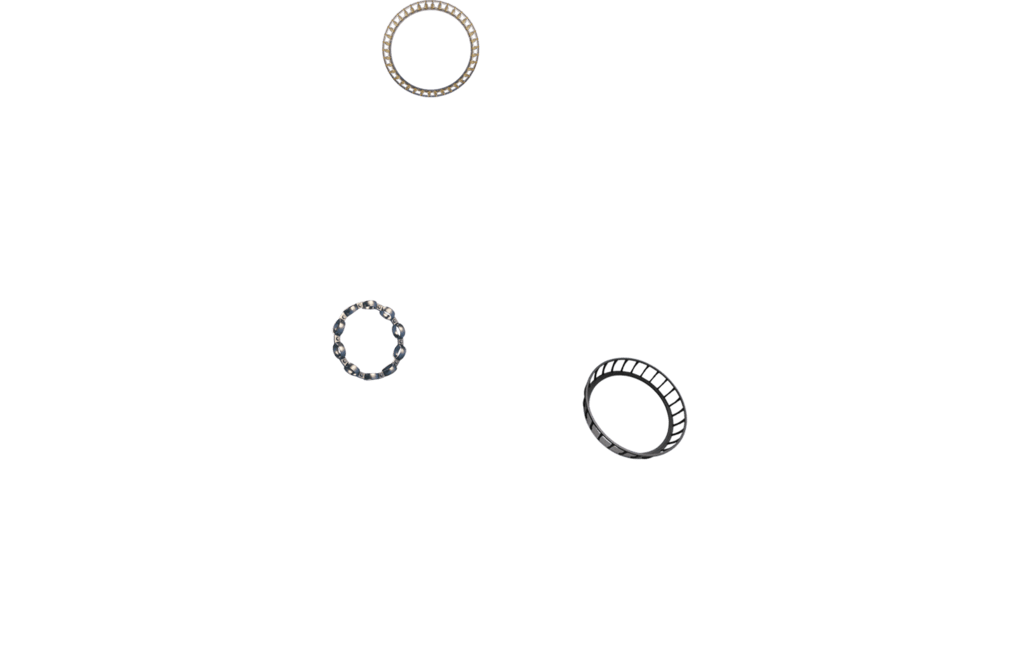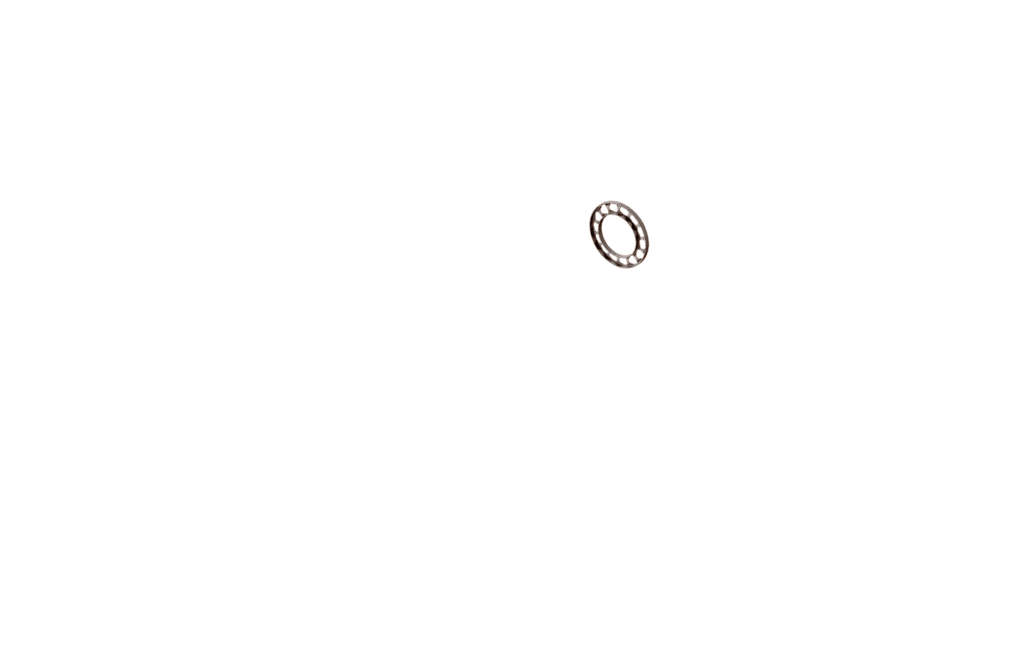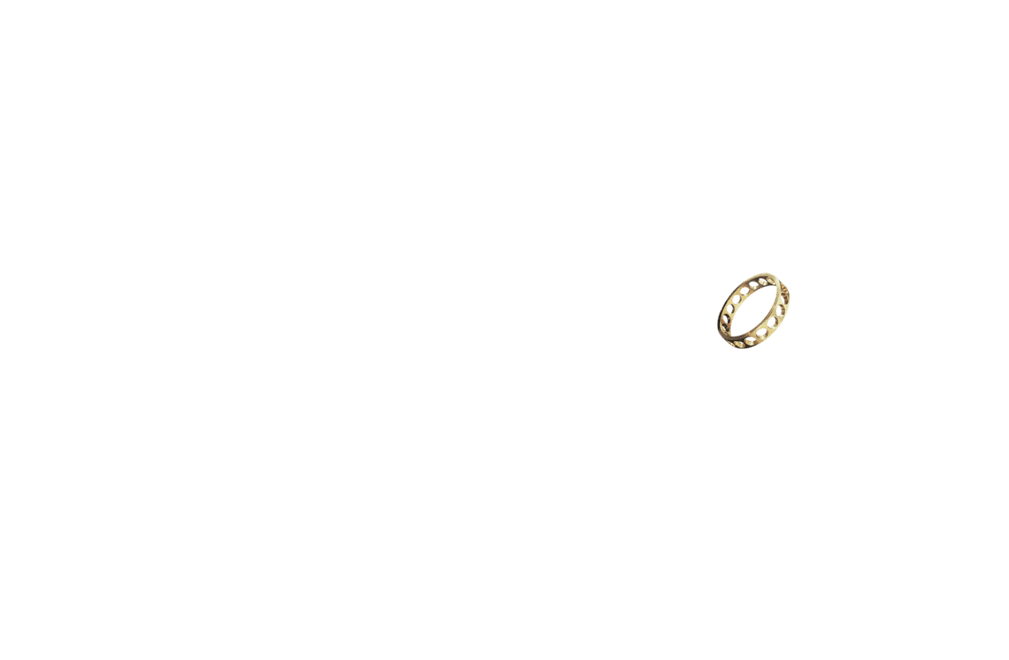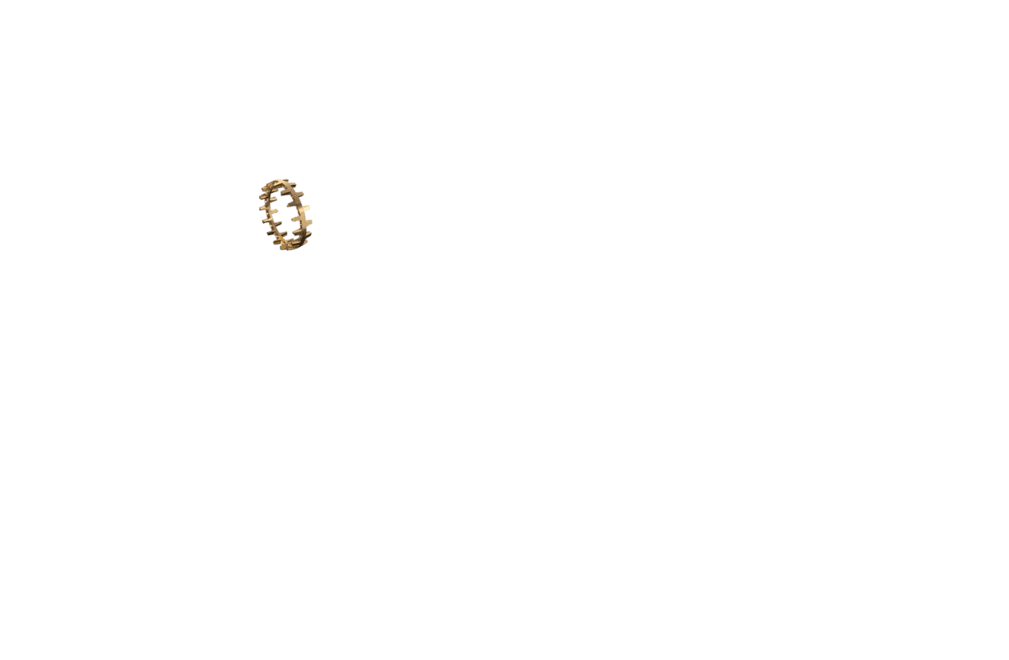 UNLOCKING EXCELLENCE
THROUGH
PRECISION ENGINEERING
Harsha Engineers Limited is a TPM certified Precision Engineering Company manufacturing Bearing Cages and Stamped Components which complies with good manufacturing practices and adheres to the standards accepted by the Industry.
HARSHA CELEBRATES
PRECISION
AS A WAY OF LIFE
A WORLD OF PRECISION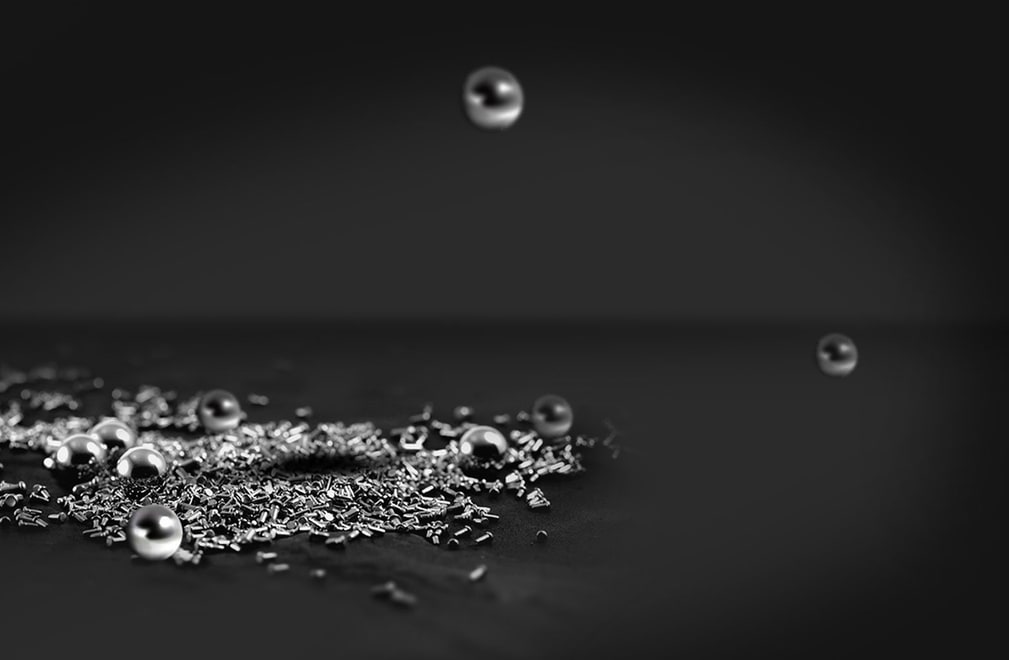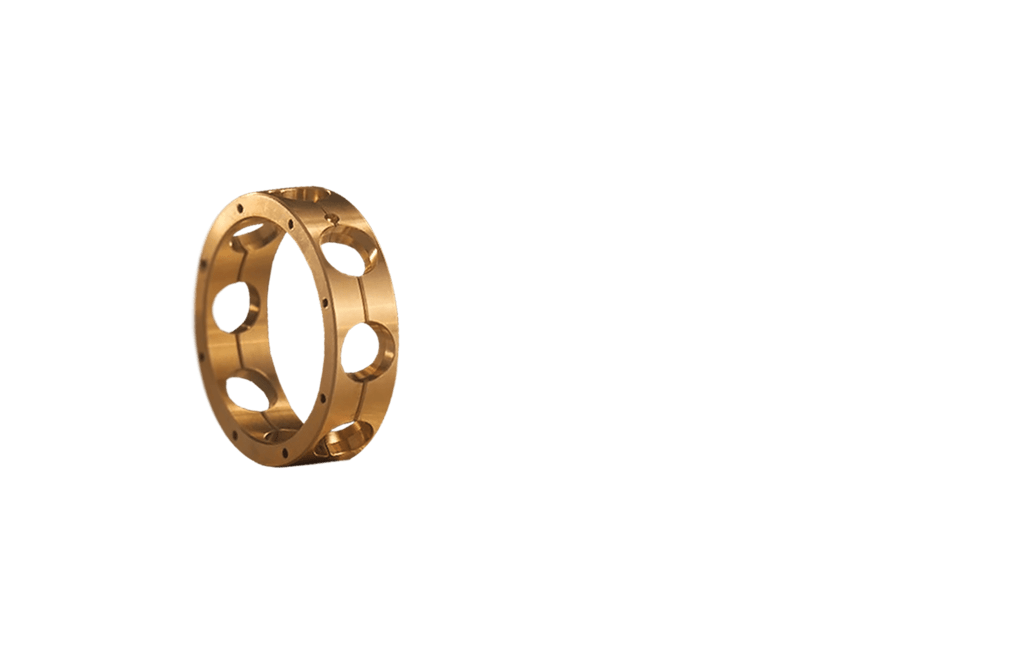 A WORLD OF
PRECISION
Since its inception in 1986, Harsha Engineers Limited (Harsha) is the largest manufacturer of precision bearing cages in organized sector in India in terms of capacity and operations and amongst the leading manufacturers of precision bearing cages in the world with a market share of approximately 5% to 6% in the organized segment of the global brass, steel, polyamide bearing cages in terms of revenue.
We are a technology driven company with a strong focus on research and development, which has allowed us to develop products suited to our customers' requirements. We have the expertise to design and develop advance tooling in-house which enables us to manufacture complex products.
Our principal production facilities are at Changodar and Moraiya, near Ahmedabad in Gujarat in India. We also have production facilities through subsidiary in Changshu and Suzhou in China and step down subsidiary in Ghimbav Brasov in Romania.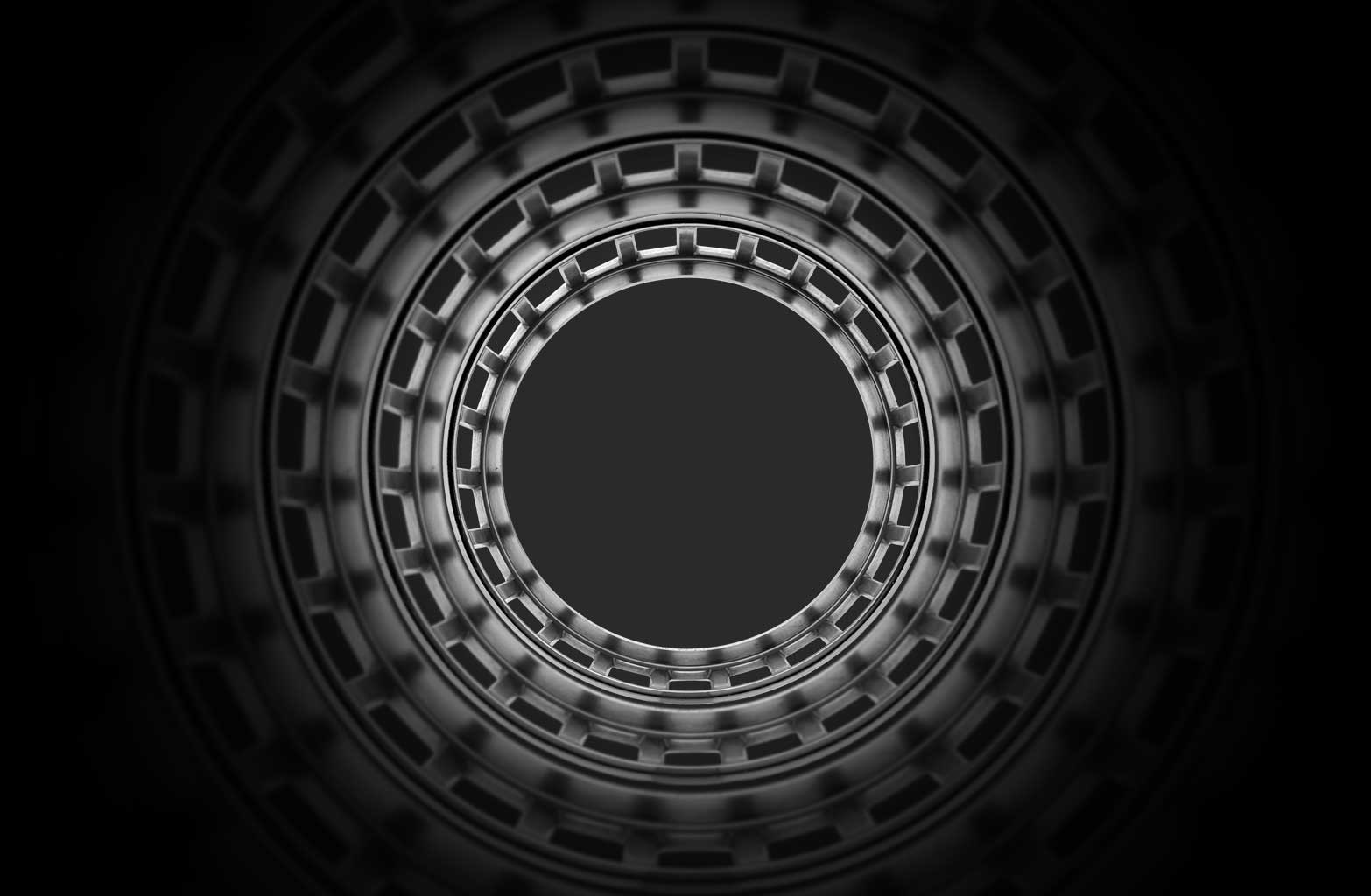 Vision
Harsha aspires to be a Global Leader &
Preferred Supplier of Bearing Cages and
Precision Components
MANAGEMENT
HARSHA'S MANAGEMENT TEAM PRESENTS A FINE BLEND OF YOUTH AND EXPERIENCE.
We have a senior management team of a professionally qualified engineers who have broad based experience in business development, operations, administration, marketing and human resource management.
Our promoters and directors Harish Rangwala and Rajendra Shah have extended their leadership and vision since inception of the company to successfully create one of the leading manufacturer of bearing cages and specialty components. The next generation comprising of Vishal Rangwala, Pilak Shah and Munjal Rangwala are poised to take the mantle of leadership of the group with their 21st century vision.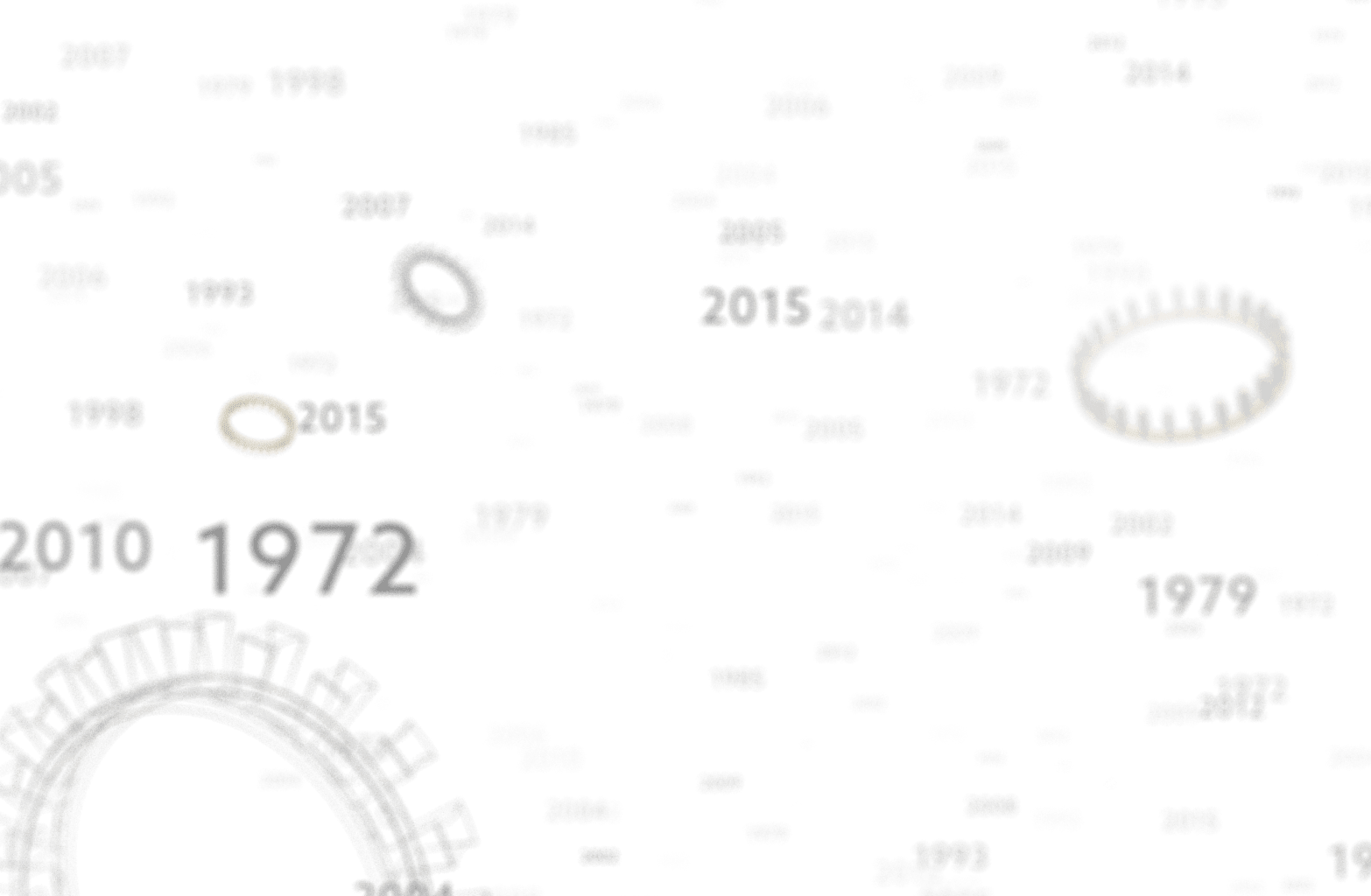 1986



Incorporation of
Harsha Engineers.
2003 Establishment of a
100% Export Oriented Unit
at Moraiya, Ahmedabad.
2004 ISO/ TS 16949:2002
Certification received.
2008 ISO 14001
Environmental
Certification Accredited
2010 Harsha opens new
manufacturing facility in
Changshu, China
2012 Installed Large Size Bearing
Cage machinery with capacity of
1000 tonne at
Changodar, Ahmedabad
2014 Acquisition of BecoTek Precision Bearing Components (Suzhou) Co. Ltd., located at Suzhou, Jiangsu, China
2015 Passed TPM Health Check Up first assessment ISO 50001 Energy Management System Certificate accredited.
2016 Acquisition of
Johnson Metal SRL
located at Brasov, Romania.
Received ISO 50001:2011
2018 IATF 16949:2016
Certification Accredited
Production Facilities
Changshu
Harsha Engineers Components (Changshu) Co., Ltd.
Building 25, Maqiao Industrial Square Changshu Economic Development Zone Changshu, Jiangsu, China 215536.
Phone: +86-0512-52264781

Suzhou
Harsha Precision Bearing Components (China) Co., Ltd.
28 Yinsheng Road Suzhou Industrial Park (SIP), Jiangsu, China 215126.
Phone: +86-0512-62533800
Registered and Corporate Office/ Production Facilities
Changodar
Harsha Engineers Limited
Sarkhej-Bavla Road, P.O. Changodar,
Ahmedabad - 382213, Gujarat, India.
Phone : +91-2717-618200
Fax : +91-2717-618259
Production Facilities
Moraiya
Harsha Engineers Limited
Plot No. 427/431, Moraiya Farm, Sarkhej-Bavla Road, P.O. Changodar, Ahmedabad 382213, Gujarat, India.
Phone : +91-2717-618200
Romania
Harsha Engineers Europe S.R.L.
Str. Hermann Oberth, Nr. 23 Hala 4 Ghimbav 507075, Brasov, Romania.
Phone: +40372779900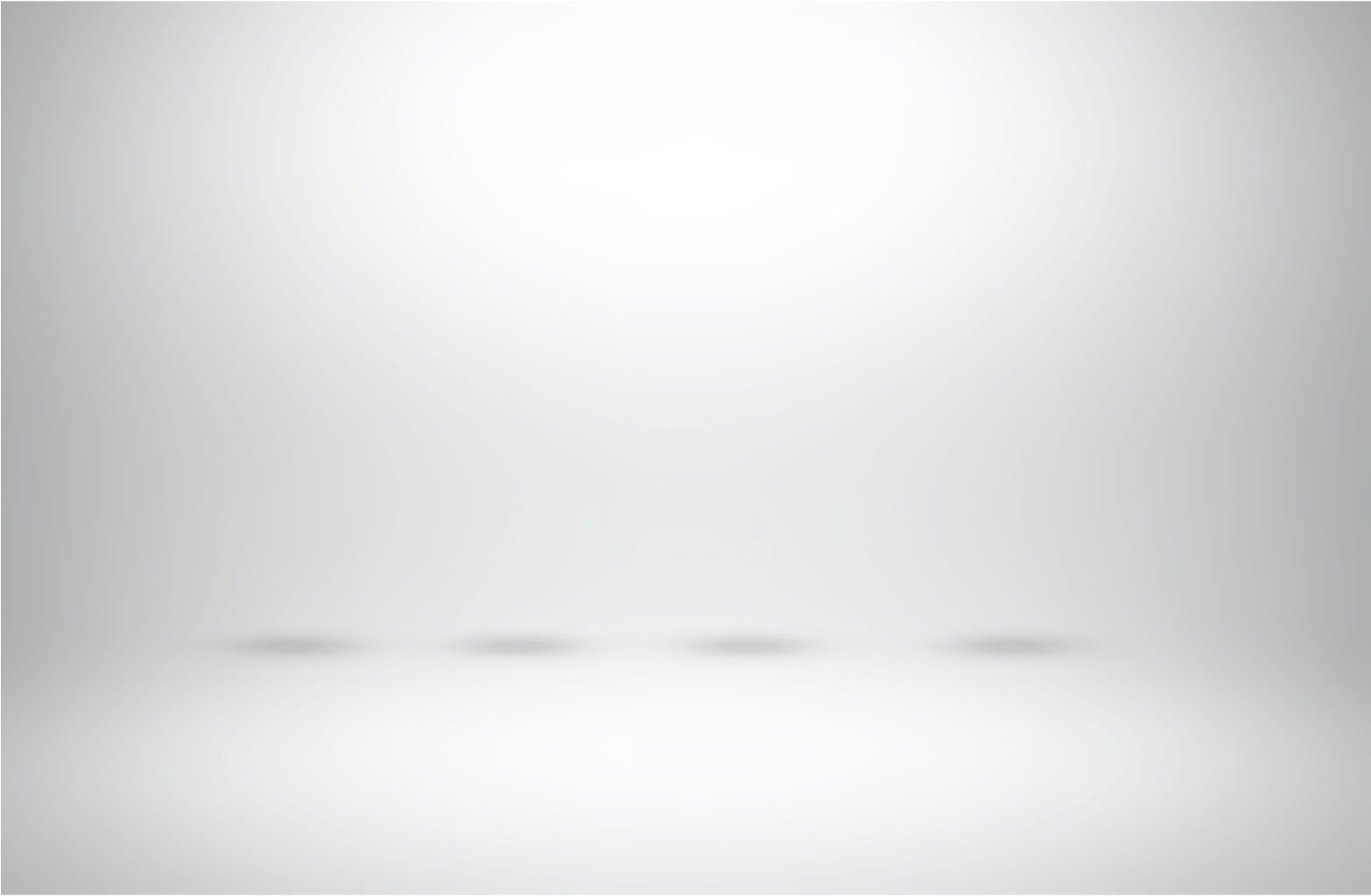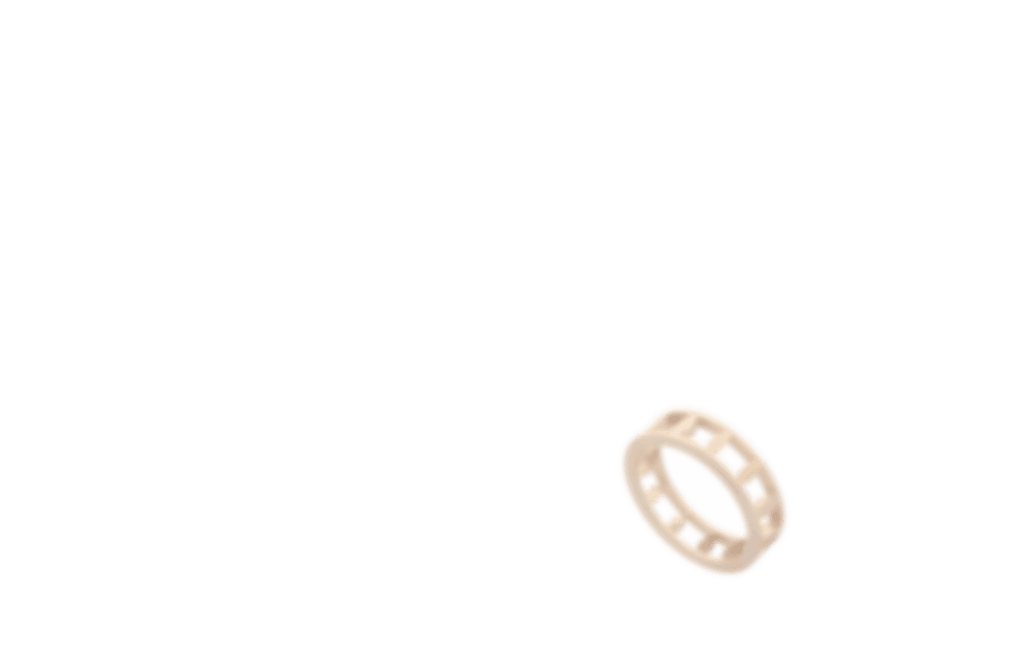 BRASS CAGES HAVE SALIENT CHARACTERISTICS OF HIGH RIGIDITY, HIGH STRENGTH AND IS SUITABLE FOR HIGH TEMPERATURE OPERATING CONDITIONS.
They are classified in two types
Roller Cages
Ball Bearing Cages
to meet customer requirements.
Brass Cages can be
Machined
Stamped from Brass Strips
Turned out of Brass Tubes
MANUFACTURING CAPABILITIES
SIZE RANGEUPTO 1200 MM
SIZE FOUNDRY CASTINGSUPTO 1500 MM
PRODUCTS DEVELOPED2000+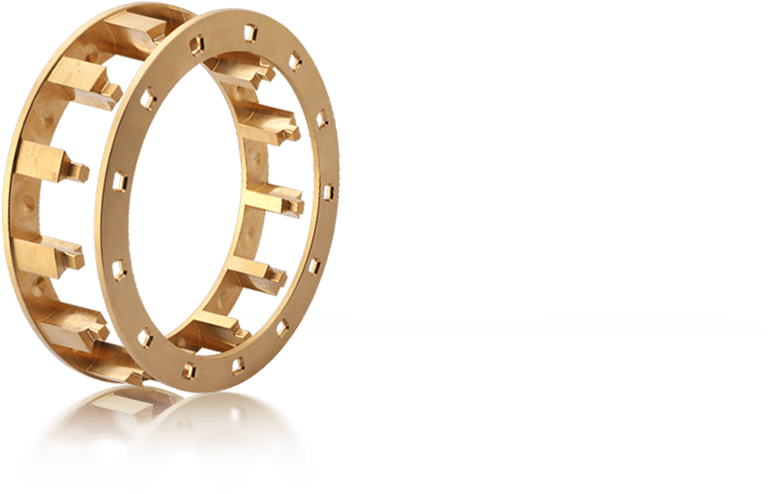 ROLLER
BEARING
CAGES
---
CYLINDRICAL
ROLLER
CAGESBRASS
SIZE RANGE | 20 mm upto 1200 mm

PRODUCT RANGE | 600 Parts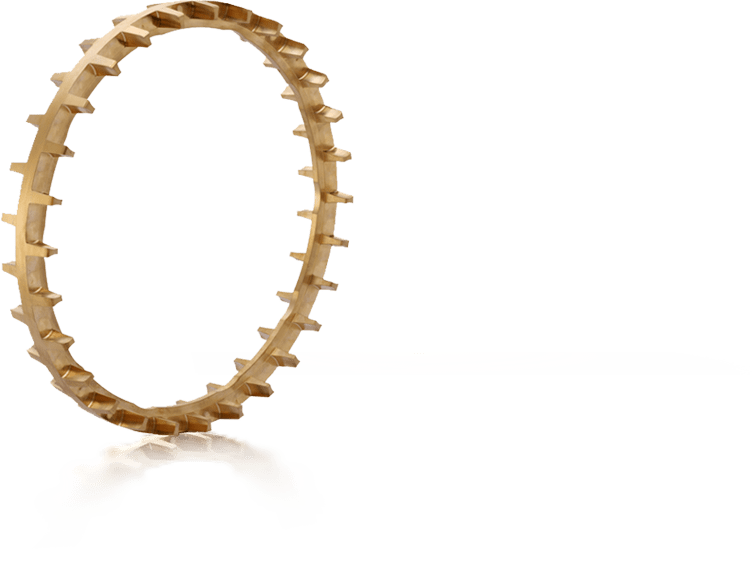 ROLLER
BEARING
CAGES
---
SPHERICAL
ROLLER
CAGESBRASS
SIZE RANGE | 20 mm upto 1200 mm

PRODUCT RANGE | 450 Parts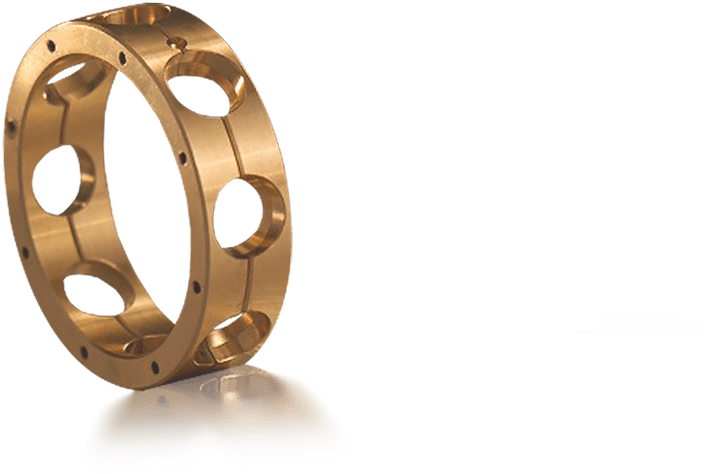 BALL
BEARING
CAGES
---
DEEP
GROOVE
CAGESBRASS
SIZE RANGE | 20 mm upto 1200 mm

PRODUCT RANGE | 130 Parts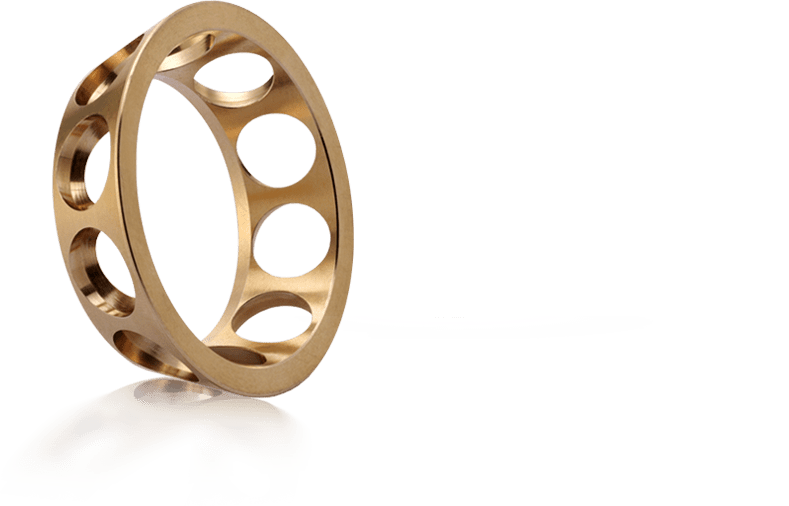 BALL
BEARING
CAGES
---
ANGULAR
CONTACT
CAGESBRASS
SIZE RANGE | 20 mm upto 800 mm

PRODUCT RANGE | 60 Parts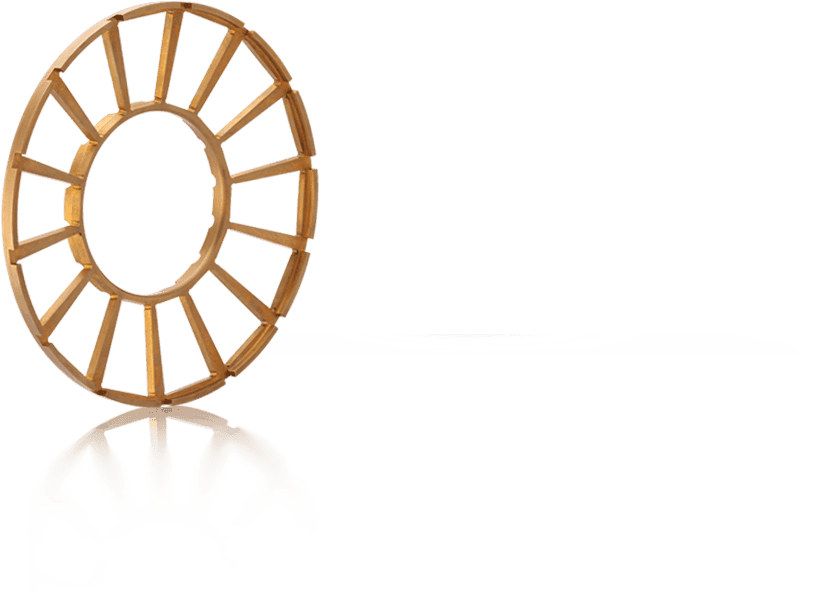 ROLLER
BEARING
CAGES
---
THRUST
ROLLER
CAGESBRASS
SIZE RANGE | 20 mm upto 1200 mm

PRODUCT RANGE | 20 Parts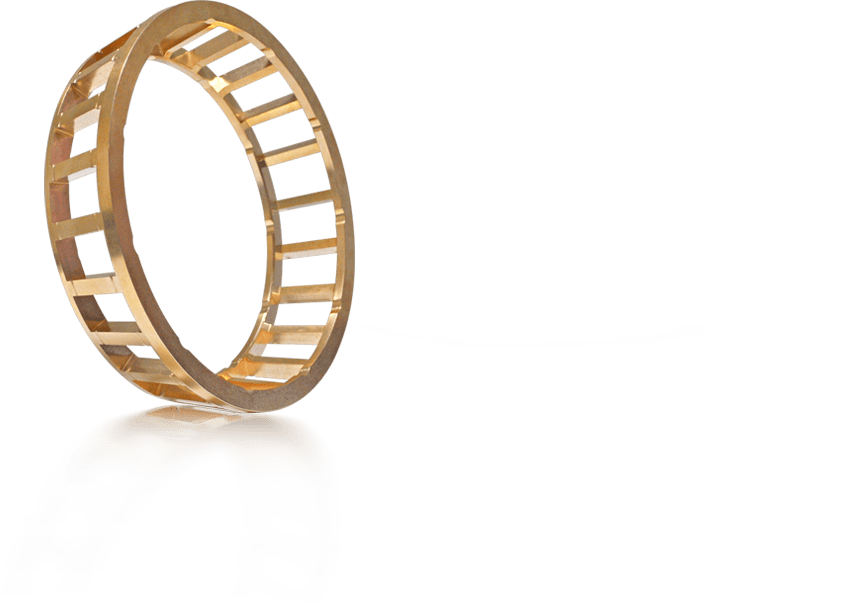 ROLLER
BEARING
CAGES
---
TAPER
ROLLER
CAGESBRASS
SIZE RANGE | 40 mm upto 300 mm

PRODUCT RANGE | 1 Parts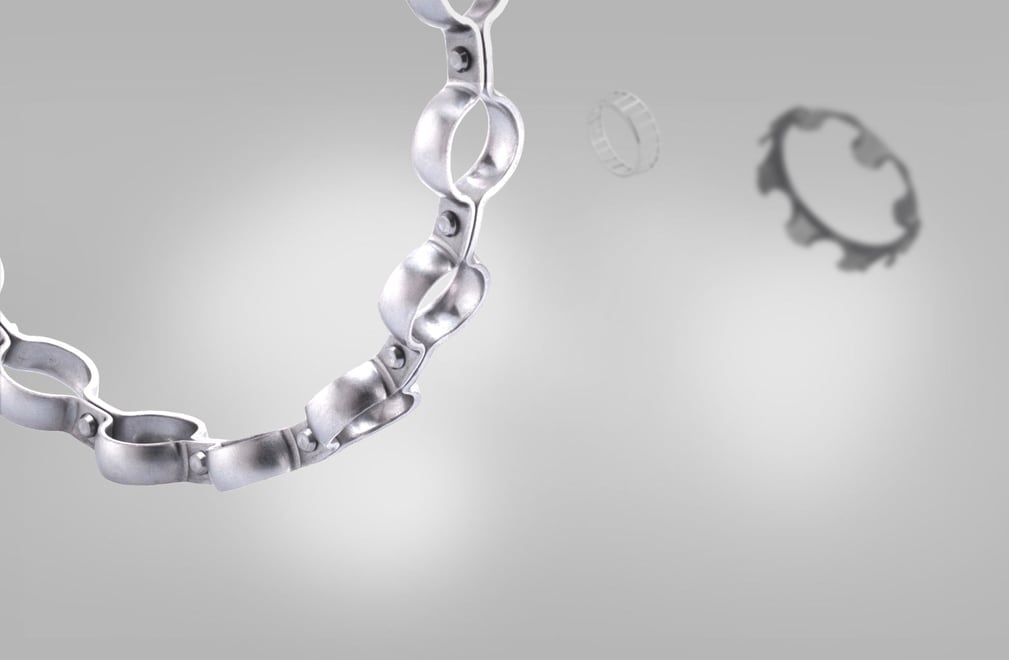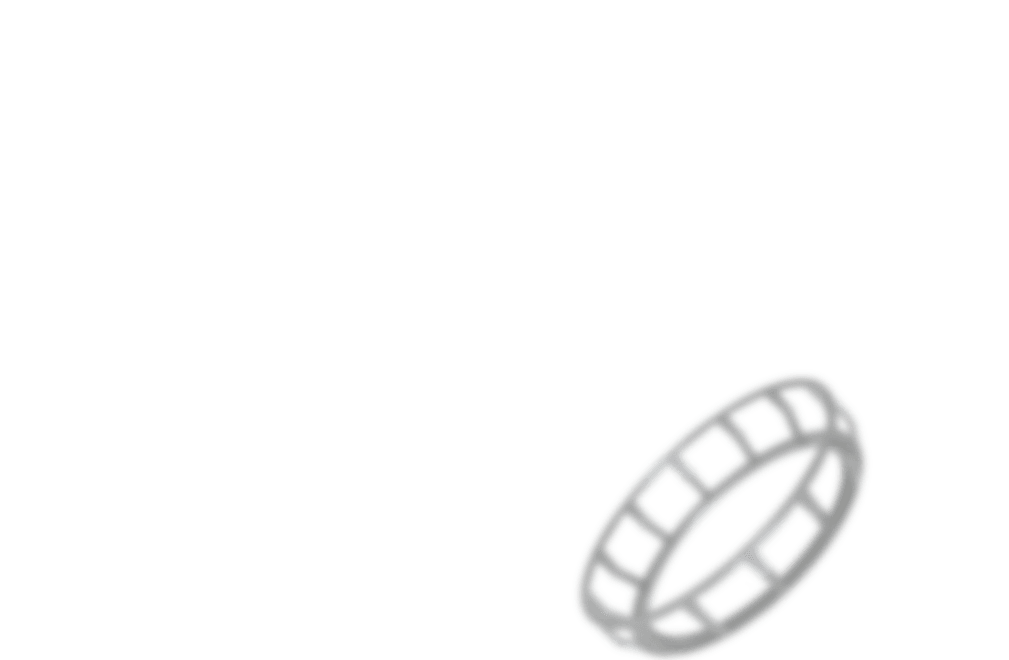 CAPITALIZING OUR EXPERTISE IN STAMPING TECHNOLOGY, WE ARE ABLE TO MANUFACTURE CAGES FROM VARIOUS GRADES OF STEEL AS PER THE CUSTOMER NEEDS.
THESE ARE LIGHT IN WEIGHT, RELATIVELY HIGH IN STRENGTH AND ABLE TO REDUCE FRICTION & WEAR.
They are classified in two types
Roller Bearing Cages
Ball Bearing Cages
MANUFACTURING CAPABILITIES
SIZE RANGEUPTO 1000 MM
PRODUCTS RANGE2600+ TYPES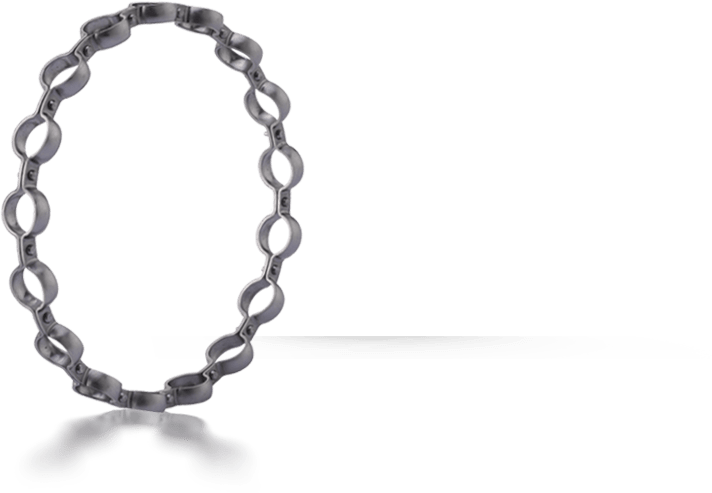 BALL
BEARING
CAGES
---
DEEP
GROOVE
CAGESSTEEL
SIZE RANGE | upto 300 mm Dia.

PRODUCT RANGE | 350 Parts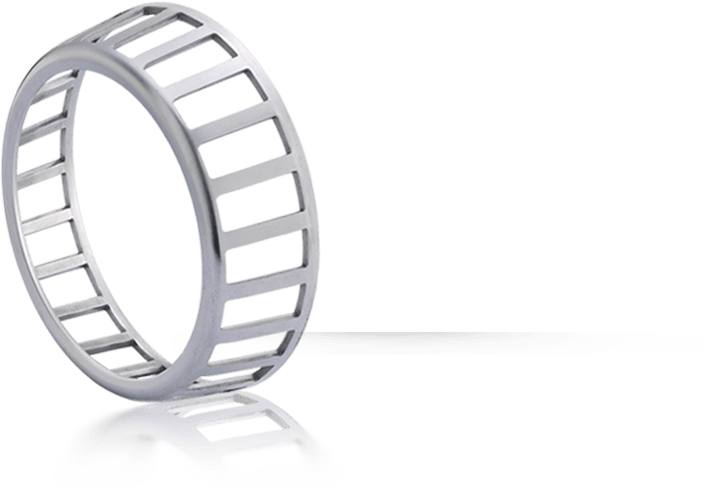 ROLLER
BEARING
CAGES
---
TAPER
ROLLER
CAGESSTEEL
SIZE RANGE | upto 1000 mm

PRODUCT RANGE | 2000+ Parts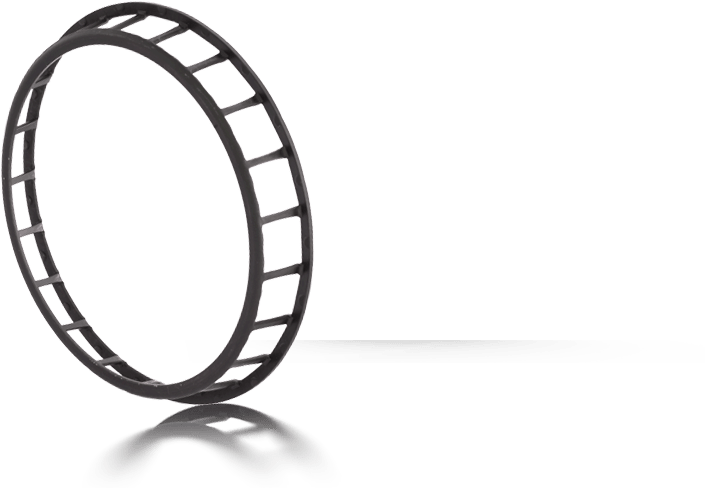 ROLLER
BEARING
CAGES
---
SPHERICAL
ROLLER
CAGESSTEEL
SIZE RANGE | upto 1000 mm

PRODUCT RANGE | 150+ Parts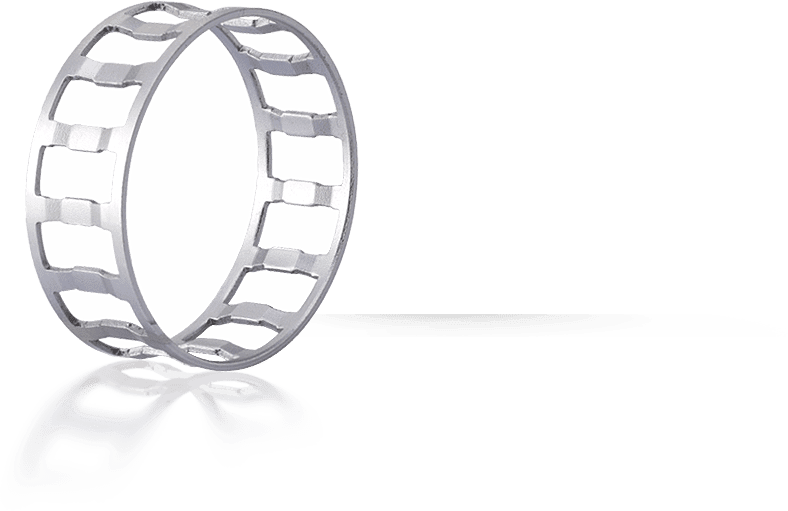 ROLLER
BEARING
CAGES
---
CYLINDRICAL
ROLLER
CAGESSTEEL
SIZE RANGE | upto 1000 mm

PRODUCT RANGE | 50 Parts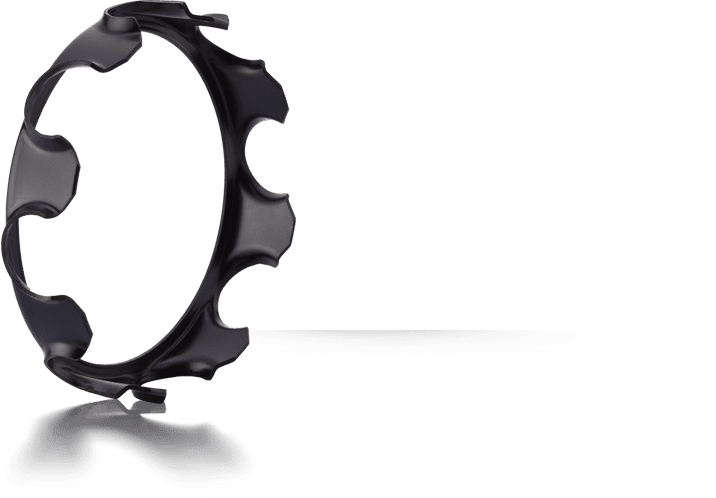 BALL
BEARING
CAGES
---
ANGULAR
CONTACT
CAGESSTEEL
SIZE RANGE | upto 1000 mm

PRODUCT RANGE | 40 Parts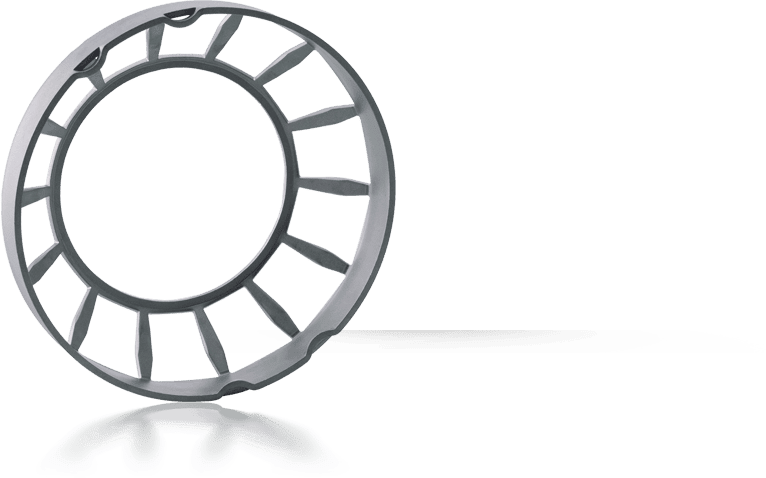 ROLLER
BEARING
CAGES
---
THRUST
ROLLER
CAGESSTEEL
SIZE RANGE | upto 1000 mm

PRODUCT RANGE | 20 Parts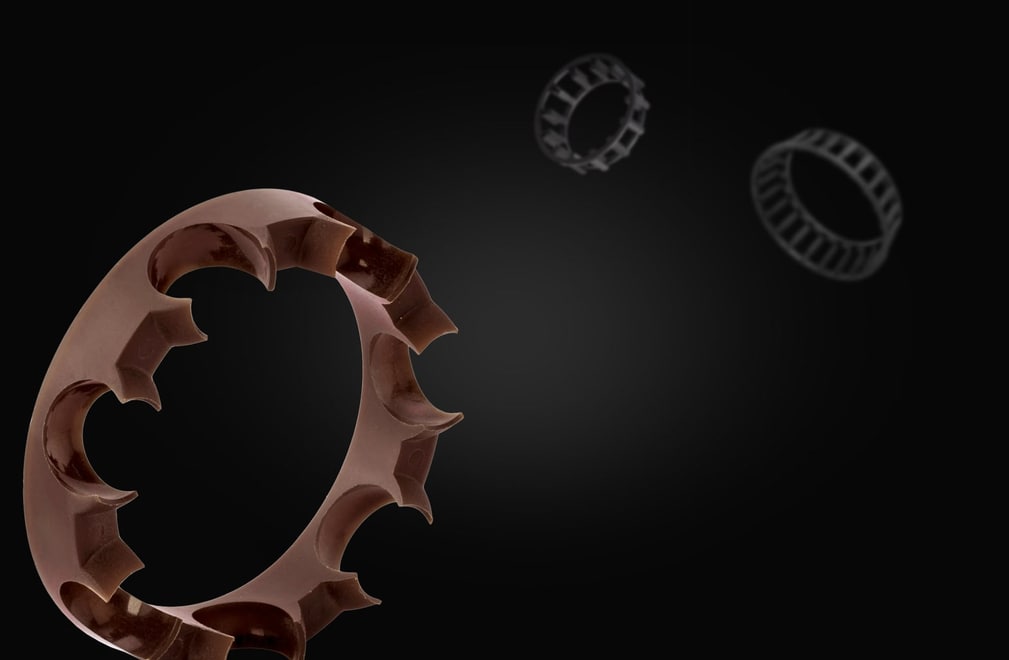 CAGES MADE OF HIGH-POLYMER MATERIALS ARE LIGHTWEIGHT AND CORROSION RESISTANT.
Categories we offer:
Deep Groove Ball Bearings
Self-Aligning Ball Bearings
Cylindrical Roller Bearings
Angular Contact Ball Bearings
Taper Roller Bearings
Thrust Ball Bearings
Cylindrical Roller Thrust Bearings
Linear Ball Bearings
Water Pump Bearings
Other Special Types of Bearings
MANUFACTURING CAPABILITIES
SIZE RANGEMAX. 300 MM
PRODUCTS RANGE25 TYPES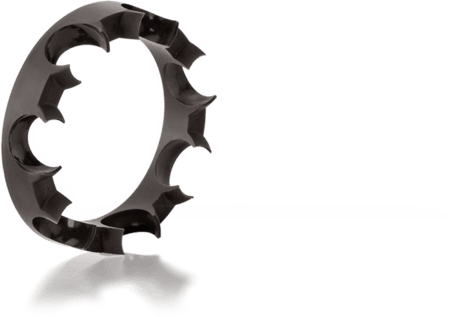 BALL
BEARING
CAGES
---
DEEP
GROOVE
CAGESPOLYAMIDE
SIZE RANGE | upto 300 mm

PRODUCT RANGE | 17 Parts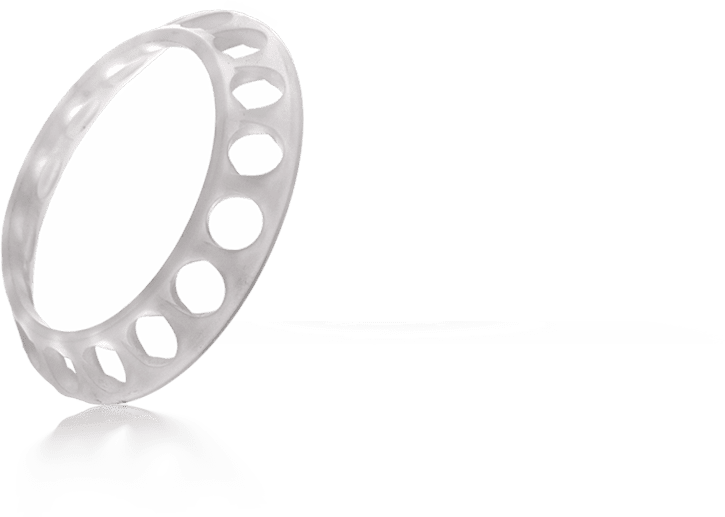 BALL
BEARING
CAGES
---
ANGULAR
CONTACT
CAGESPOLYAMIDE
SIZE RANGE | 300 mm

PRODUCT RANGE | 18 Parts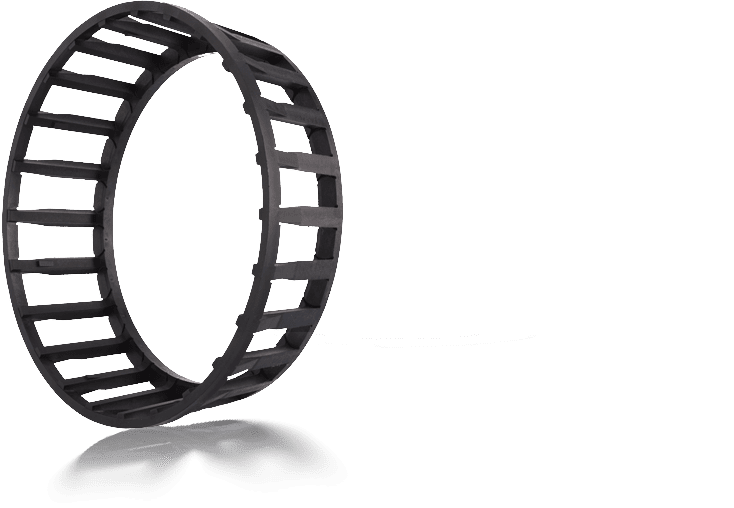 ROLLER
BEARING
CAGES
---
TAPER
ROLLER
CAGESPOLYAMIDE
SIZE RANGE | upto 300 mm

PRODUCT RANGE | 3 Parts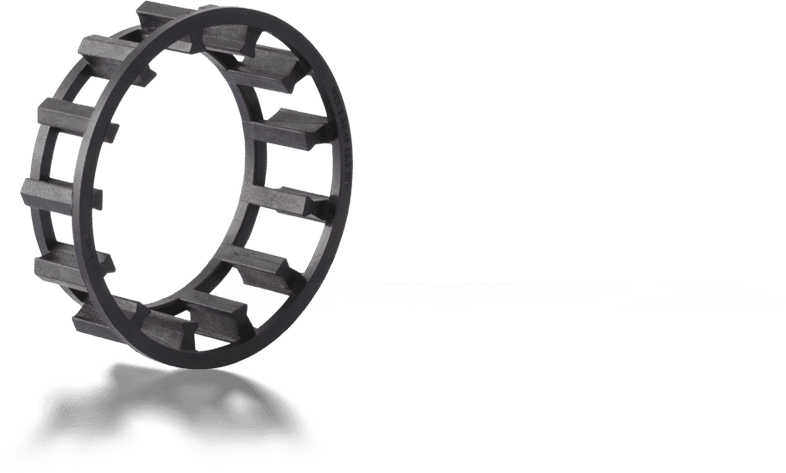 ROLLER
BEARING
CAGES
---
CYLINDRICAL
ROLLER
CAGESPOLYAMIDE
SIZE RANGE | 300 mm

PRODUCT RANGE | 5 Parts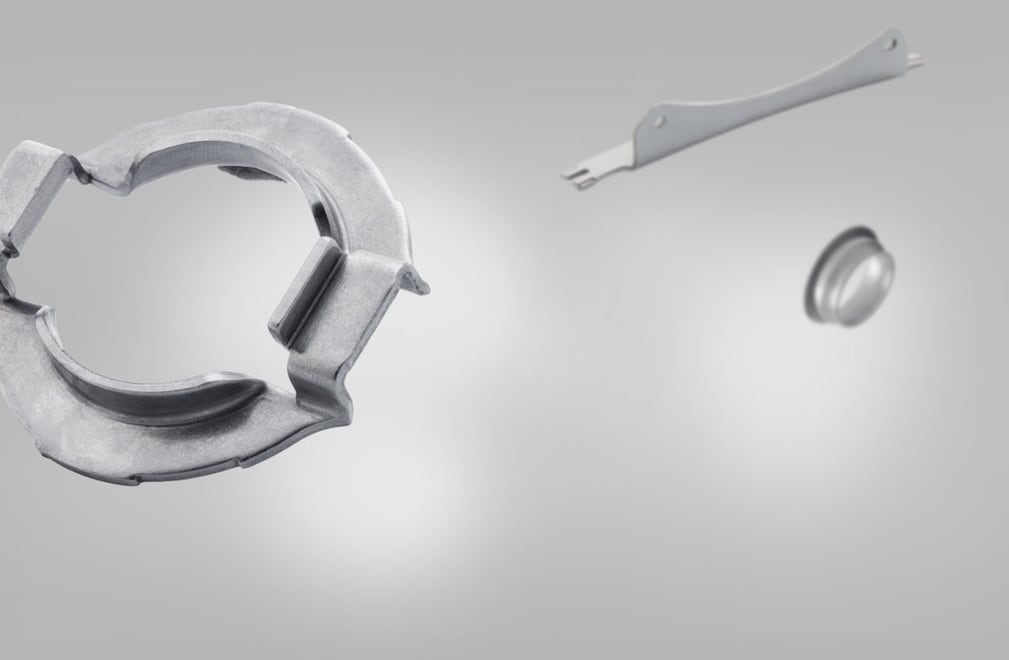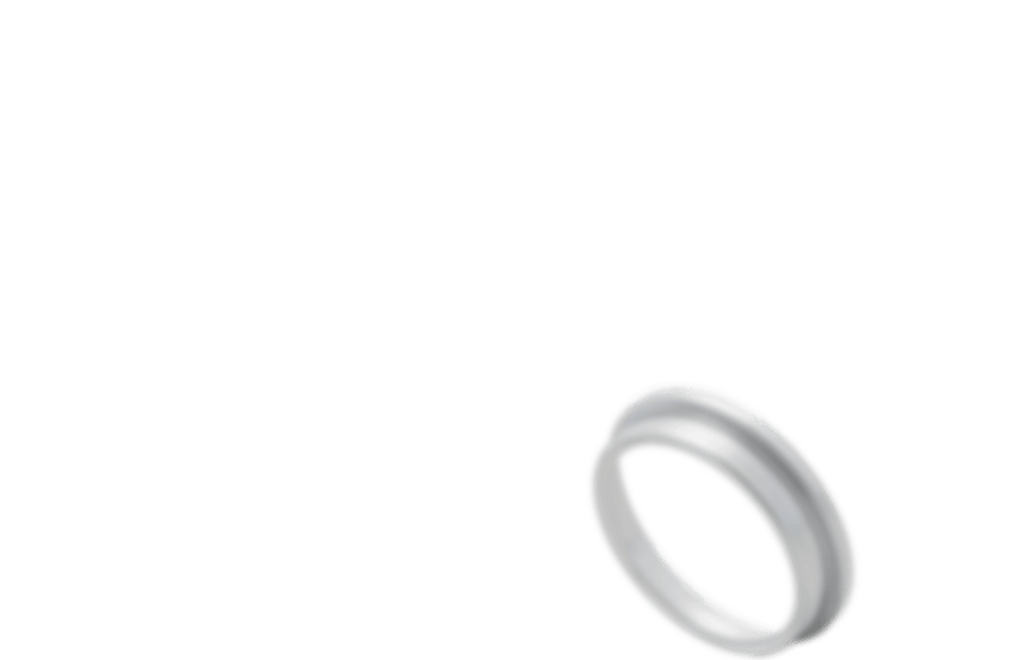 IN RECENT YEARS, AUTOMOTIVE & INDUSTRIAL STAMPING HAS EMERGED AS A KEY MARKET SEGMENT, WHEREIN WE PROVIDE COMPREHENSIVE METAL STAMPING SOLUTIONS RANGING FROM SIMPLE TO COMPLEX DESIGNS AND GEOMETRIES.
OUR CAPABILITY EXTENDS TO MANUFACTURING HIGH QUALITY PRECISION COMPONENT PARTS AS WELL AS SEMI ASSEMBLED MODULAR UNITS THAT ARE BUILT ON OUR OWN ASSEMBLY LINES.
Applications:
Automotive Industry
Bearing and Sealing
Electrical & Appliance Industry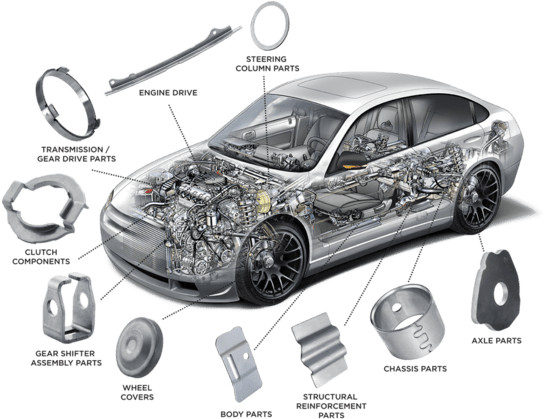 ---
AUTOMOTIVE
APPLICATIONS
Harsha offers its customers high quality precision parts for 2 wheeler & 4 wheeler application as well as completely assembled modular units.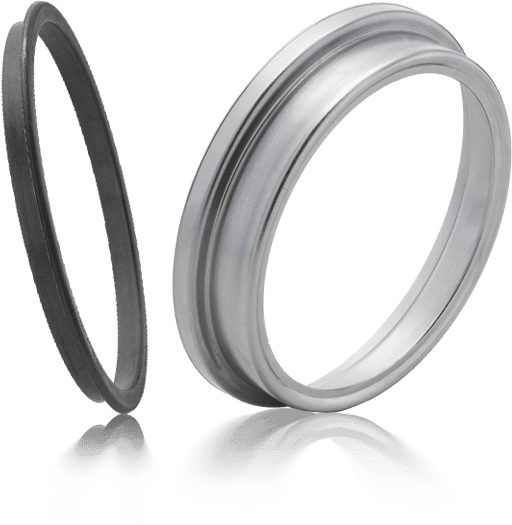 ---
INDUSTRIAL
APPLICATIONS
Harsha is one of the leading metal inserts supplier for different metal sealing applications and is well aligned with ever changing demand of the Industry.
APPLICATIONS-
Dust Covers
Bearing Covers
Slingers and Flingers
Seal Inserts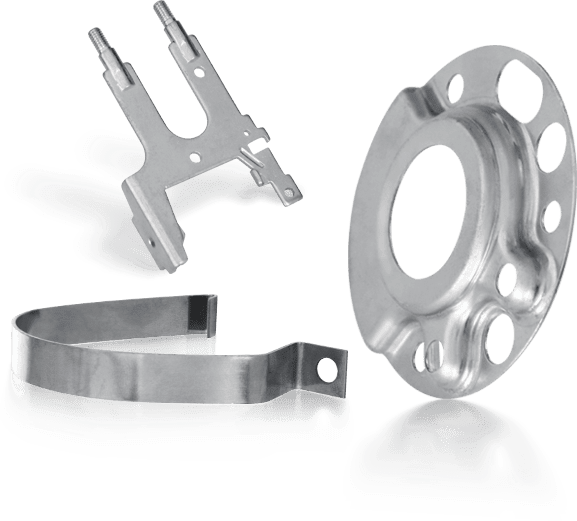 ---
ELECTRICAL &
APPLIANCE
INDUSTRY
Harsha offers high quality stamping products for Electrical & Appliance industry, demonstrating a unique ability to streamline the production of even the smallest, most complex electronic stampings, while ensuring complete accuracy and cost-efficiency.
APPLICATIONS-
AC Compressor
Electrical Switch Gear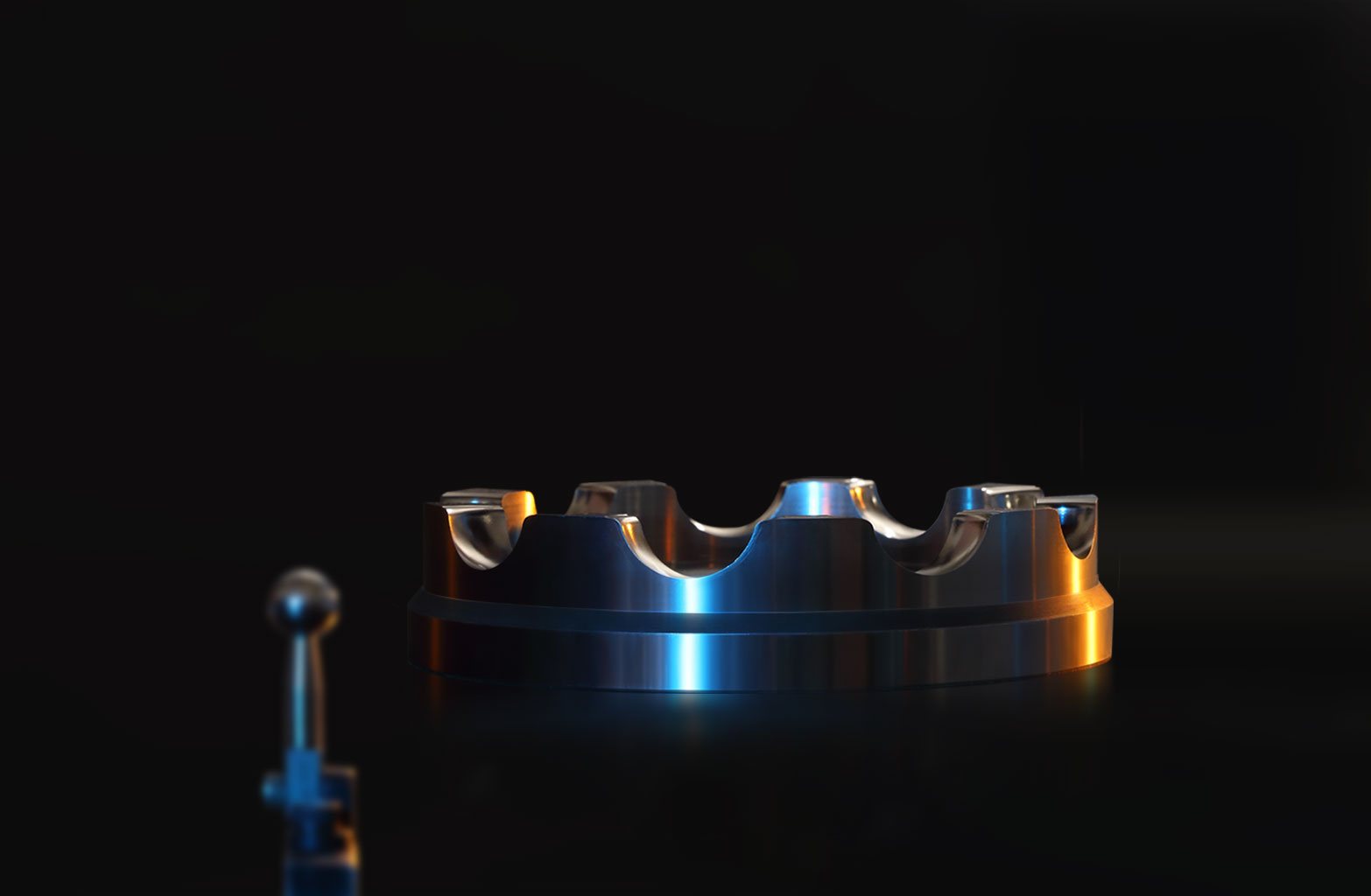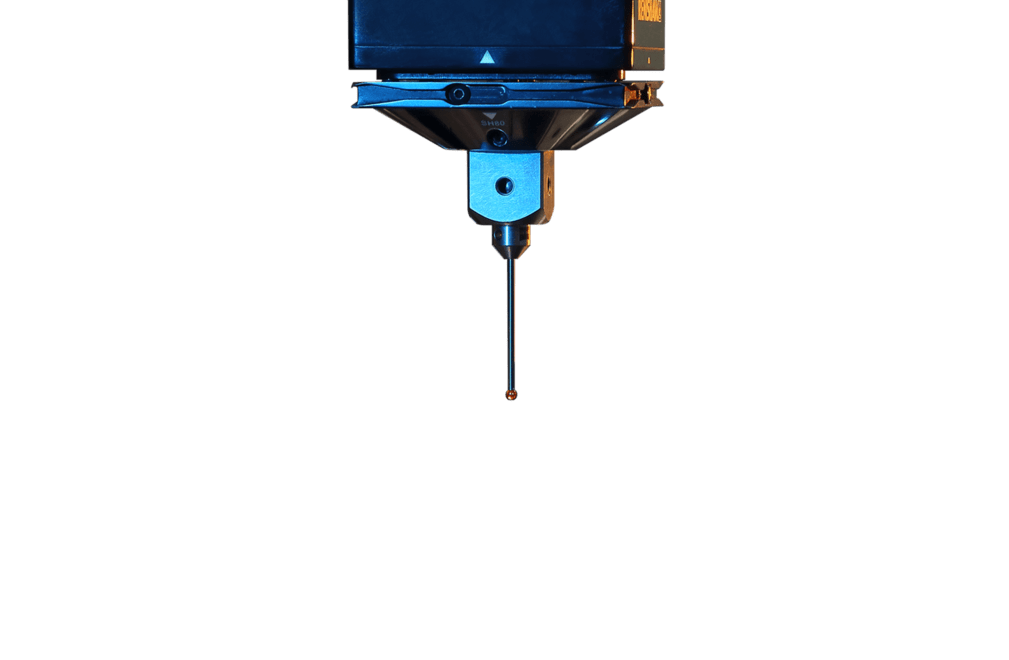 MANUFACTURING
EXCELLENCE
At Harsha, manufacturing excellence is driven on a philosophy of using new age technology to design and produce bearing cages and Stamped components with a focus on cost, quality and manufacturing flexibility.
Our tool room is equipped with machines like Hard Milling and Turning Machines, CNC Wire-cut and EDM Machines with rotary electrodes, Axis Machining centre and various high accuracy measuring instruments including CMMs to deliver precision quality products.
We use tool design software like Pro Engineer for 3D modelling and detailing, Numerically Controlled Tool Path, Auto Cad Stations, Sheet Metal Formability Simulation, Hyperworks which allows us to eliminate any deviation in the design process.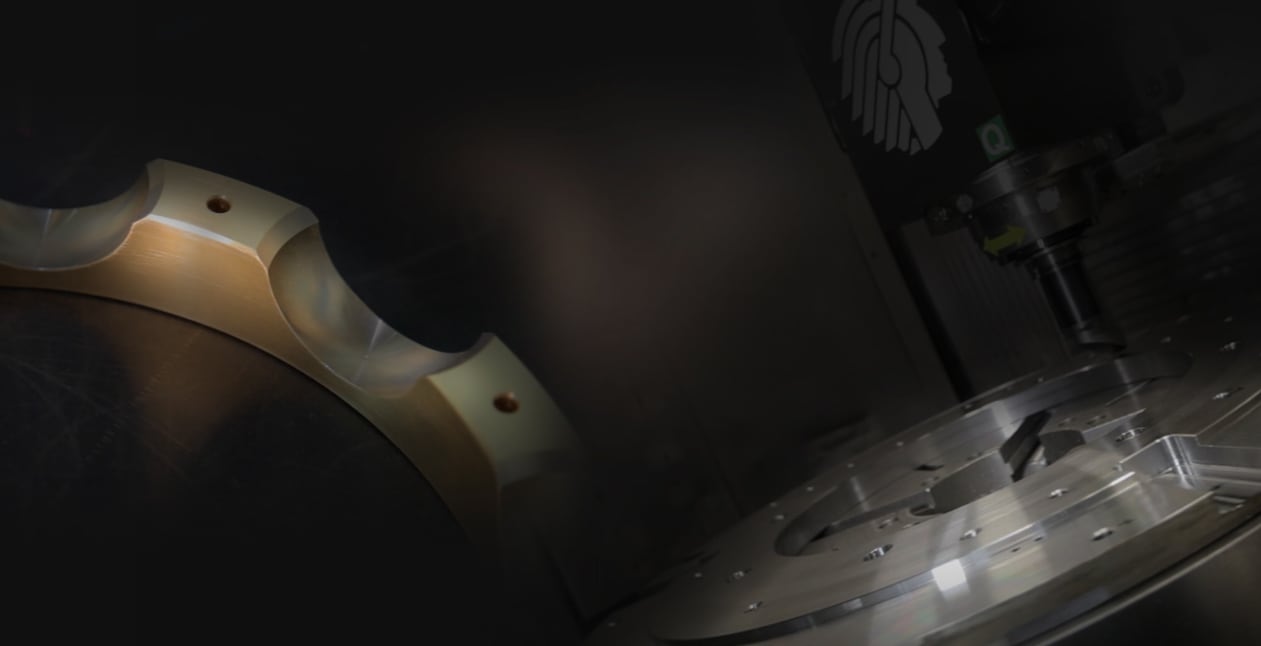 TPM
Harsha has been awarded TPM Consistency Award in 2019 by Japan Institute of Plant Maintenance (JIPM).
Starting with 5S, Harsha uses a TEAM Concept (Together Everyone Achieves More), which focuses on total employee involvement and first person ownership for productivity and maintenance to achieve manufacturing excellence. Across the production base at Harsha, one observes TPM being effectively implemented through systematizing, sorting, sweeping, standardizing and self-discipline. INNOVATION
THROUGH
R & D
Our Research & Development initiatives have led through to innovations which have been instrumental in improving manufacturing processes, reduced human error, enhanced precision and saved energy across product verticals.
We also seek to capitalize on emerging trends such as very clean bearing to reduce noise by supplying clean cages, to develop right geometry of cage to reduce energy loss due to friction products. Quality
Harsha adopts the best
practices of Quality
Systems to manufacture
world-class precision
components to meet the
high expectations of
global customers.
Our quality systems are certified as:
ISO 9001 : 2015
IATF 16949 : 2016
As Harsha continues its march towards a zero defect environment, it continues to ensure regular assessment, reviews, course correction and retraining to reaffirm its quality focus. Process &
Capabilities
The manufacturing processes leverage a production infrastructure comprising of manual, semiautomatic and fully automatic machines. The multiple production bays comprise of:
CNC machines – over 100 machines for turning and milling with a capability to machine from 50mm to 1200mm.
Over 175 presses with capacities ranging from 4T-1000T.
Secondary equipment such as machines for vibro finishing, shot blasting and phosphate layering like zinc and manganese.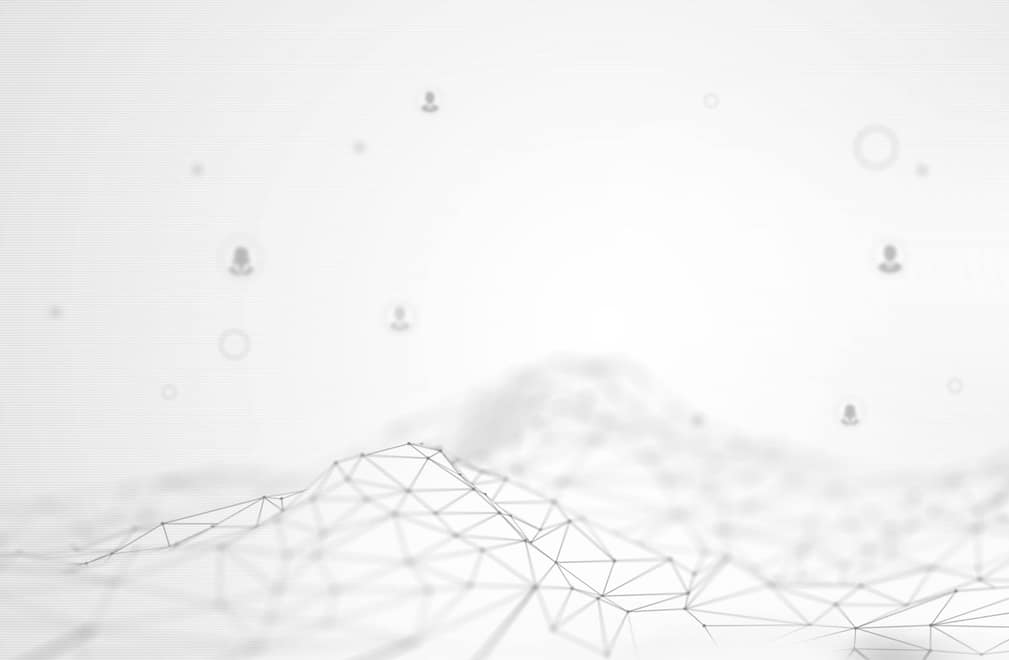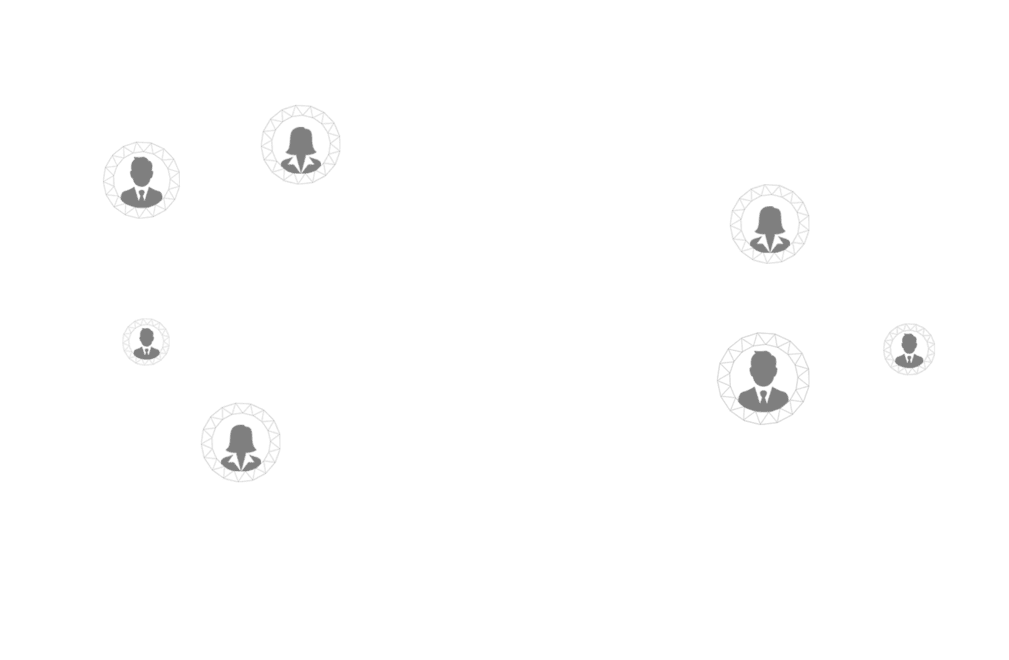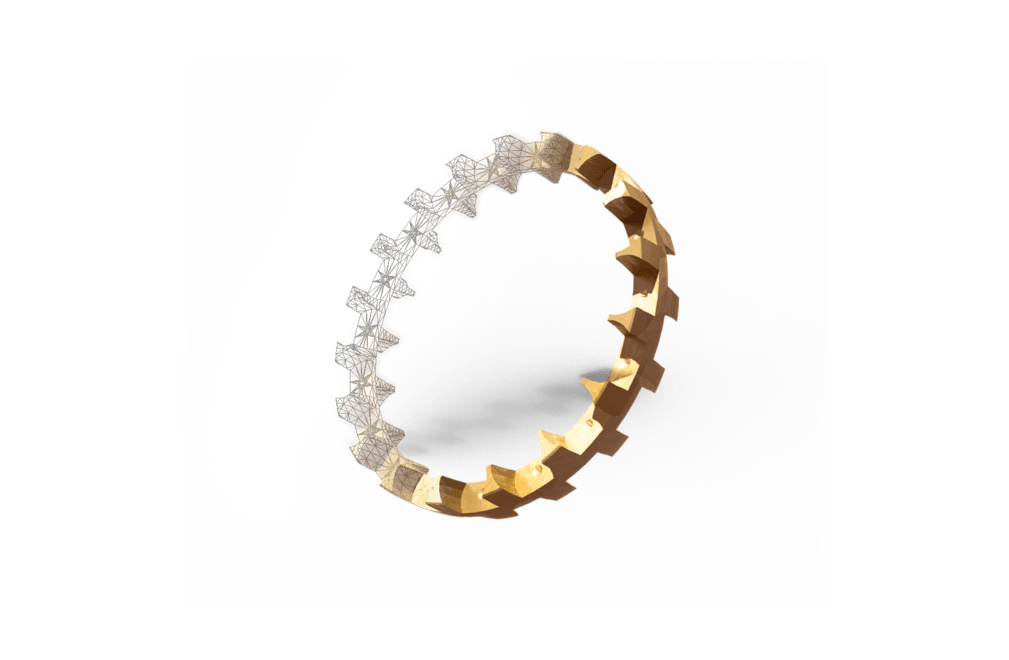 HUMAN
RESOURCES
Developing skills and competency of people is a key priority area for Harsha. Reliable modules are used for internal and external training at all levels.
We have a total of 1,775 employees, of whom approximately, 1,686 employees are skilled and technically qualified employees.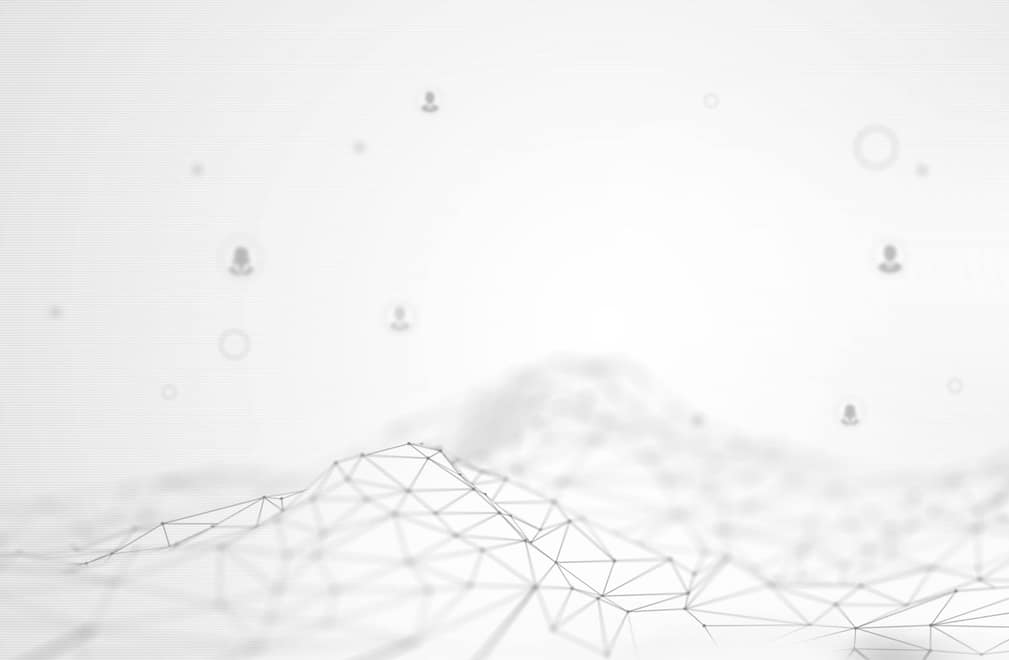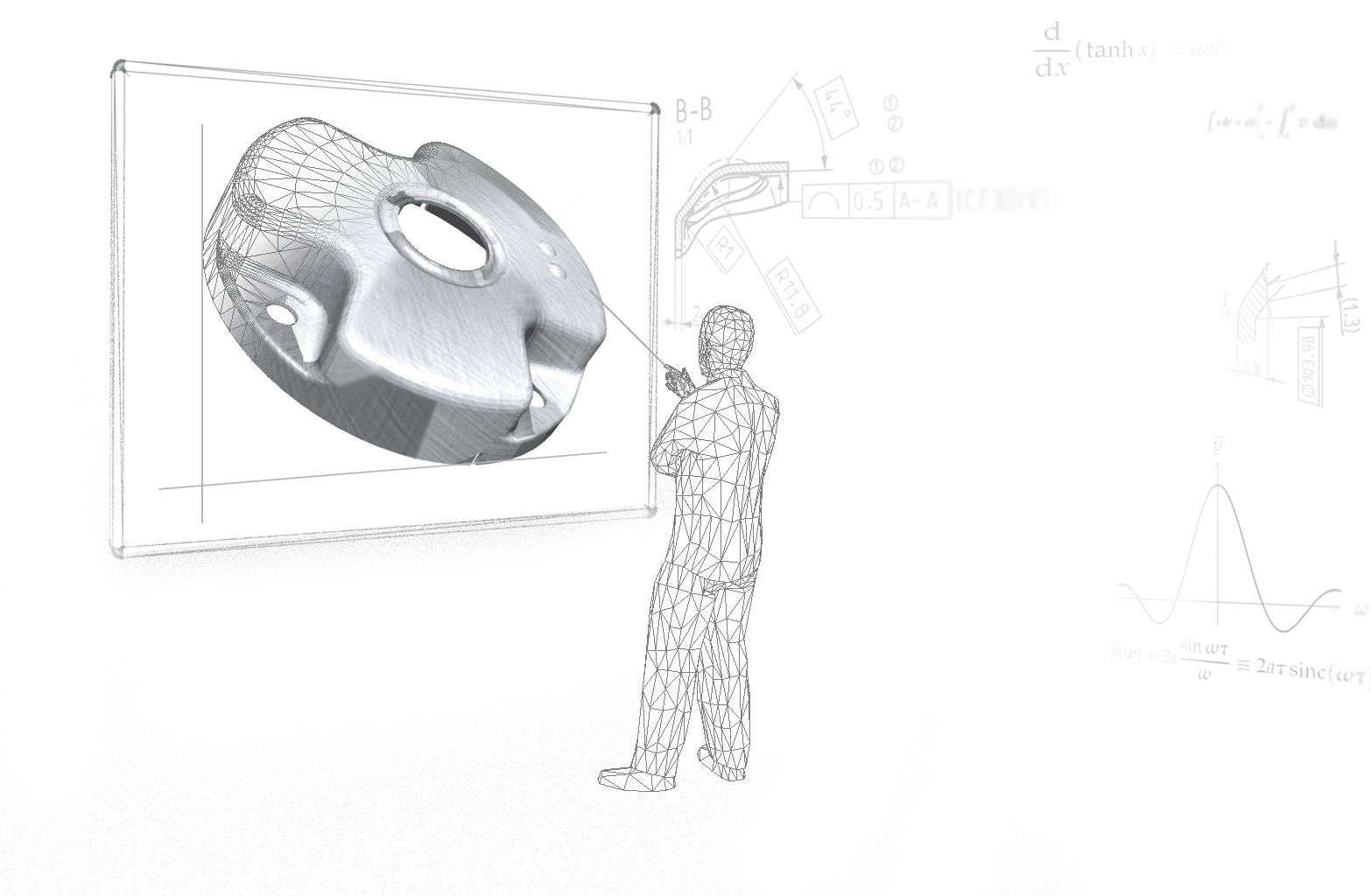 Training
HARSHA NURTURES A PROACTIVE LEARNING ECOSYSTEM TO STRENGTHEN THE TRAINING AND DEVELOPMENT ETHOS OF THE ORGANISATION.
Harsha believes in committing to the development of the Human Resource competencies, skill sets and knowledge of employees and accordingly designs HR policies which are aimed at hiring qualified individuals, developing their technical skills as well as behavioural competencies through on the job training, class room training and external training programmes. We believe that we motivate our employees for job rotation/ internal transfers for development of cross-functional/ multiple skills.
There are multiple Training rooms as well as a Technical Training Centre which imparts extended engagements through training, mock sessions and role playing.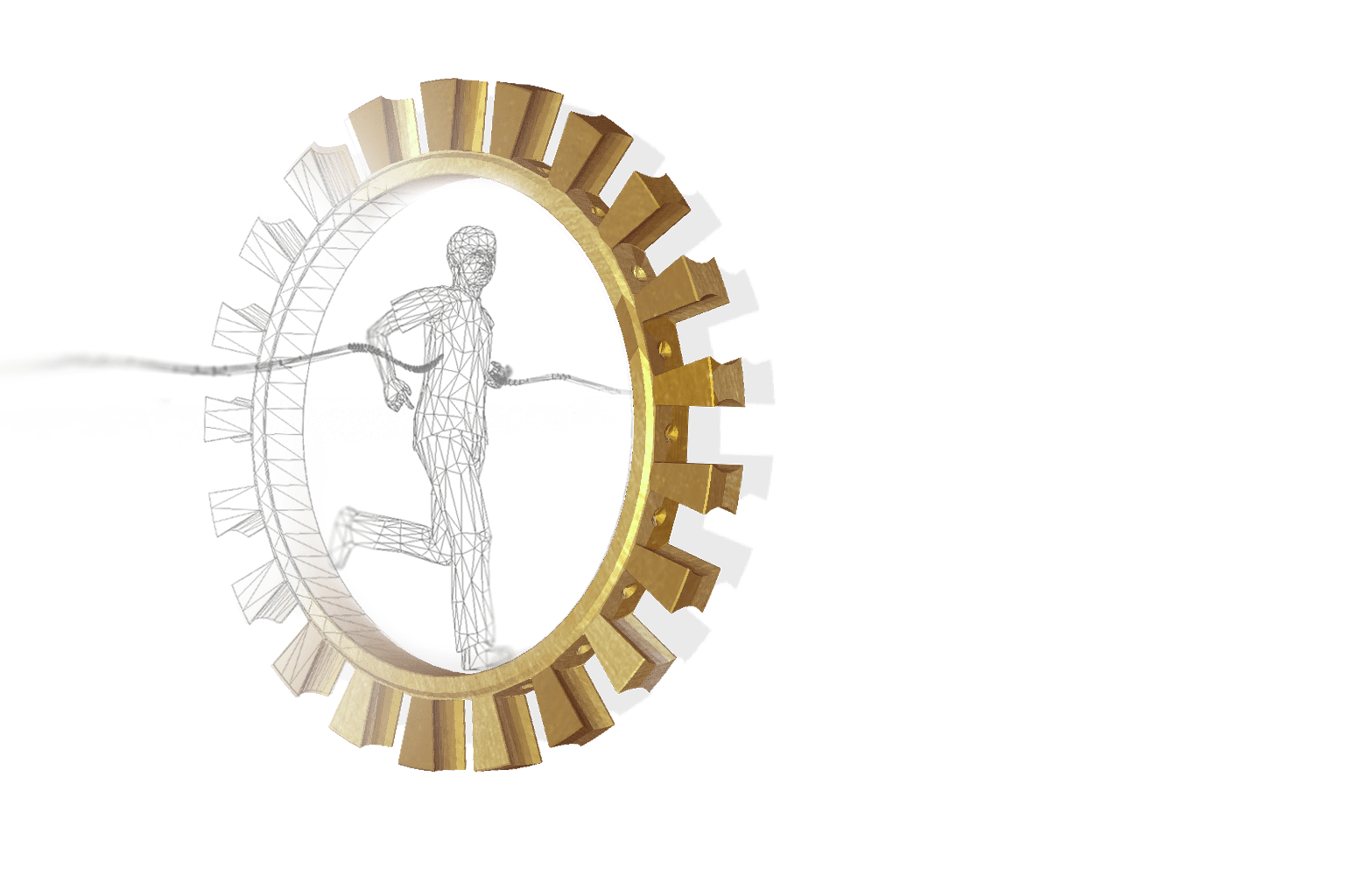 Life at
Harsha
Is Stimulating, Enriching and Professionally Satisfying.

Welcome to Harsha
Welcome to a world which hand holds you for a journey, which is inspiring, fulfilling, and future driven. Anchor yourself to a collaborative and creative environment, which gets the best out of you. Look up to our mentors (there are quite a few), as you will grow in a company of equals who drive organization goals through exemplary teamwork.
Ours is a dynamic workplace, be it in India, China or Romania, which itself gives you an opportunity to work with individuals with diverse backgrounds and experiences.
B.E Mechanical with 3- 6 years of relevant exp.to perform all activities related to QA & QC areas for particular product range.
Job Role: Check and ensure the quality parameters as per the specification given by the Customers Update FMEA and control plan
Customer visit for attending and resolving customer complaints
Audit and Documentation work related to TS 16949 requirement and SPC, Flow diagram.
Respond to Customer Complaints and Analysis of Defects and Rejection
Take Corrective and Preventive actions to achieve Zero Defect Quality of the Product.
To impart training to operators/ subordinates to create awareness of product and system
Apply different quality tools like 5 Why, 8-D Problem Solving, SPC, Poka Yoke. Root cause analysis etc
To work on continual improvement projects
Any other work assigned by the superior.
Candidate should have good communication & Computer skills
Apply Now
B.E Mechanical with 3 - 5 years of relevant exp. Into Plan and manage the Plant Maintenance Activities, Improvement activities to achieve maintenance goals. Responsible for Machine breakdown, Plan & Manage Preventive & Corrective Maintenance. Should be Responsible for TPM activities. Maintain & Fill up the documents to fulfil TPM requirements, other documents to fulfil maintenance requirements
Competencies/ Key Skills Required:
Machine Maintenance
Interpersonal Skills and Team Work
Knowledge of Data Capturing , Recording & Data Management
Result Oriented
Optimum utilization of resources to improve the machine reliability, maintainability by reducing the Maintenance cost.
Apply Now
B.E Mechanical with 2- 5 years of relevant exp. into handling Production related all activities at shop floor. He must be able to handle all machine shop activities independently. Understand customer requirements and fulfill monthly production targets as per the planning. Can manage different resources Man-machine-material to achieve the production targets. Can handle Shift planning of operators. Allocation of work to operators.
He must be able to work on continual improvement projects. Enhance efficiency and productivity of employees. Improve the O.E.E. of machines and enhance the productivity. Reduce defects – process variance and thereby achieve zero defect production.
Coordination with different supporting departments. (Purchase, Quality, Maintenance, Design)
Apply Now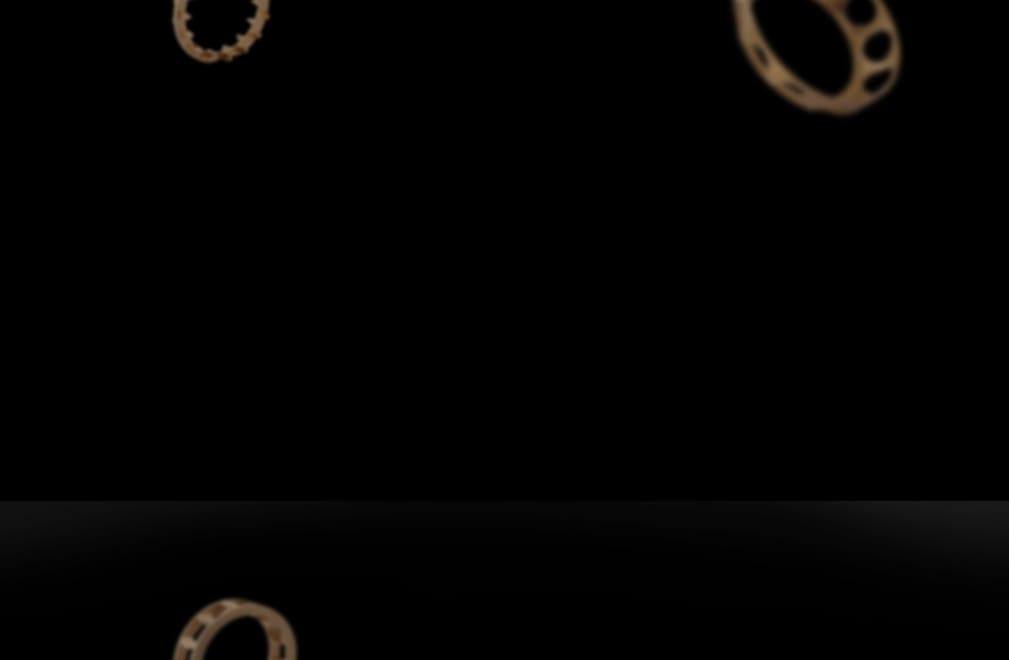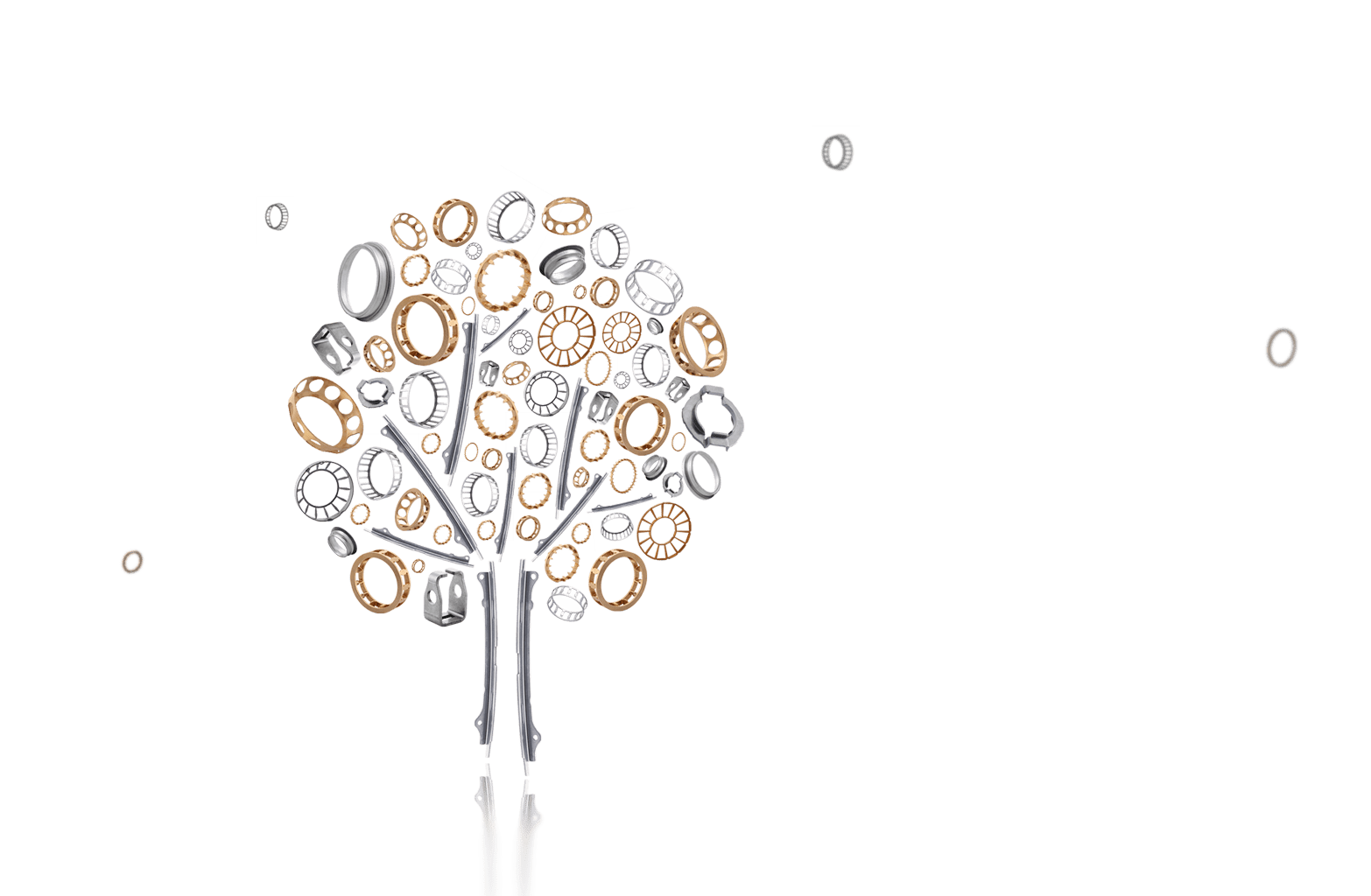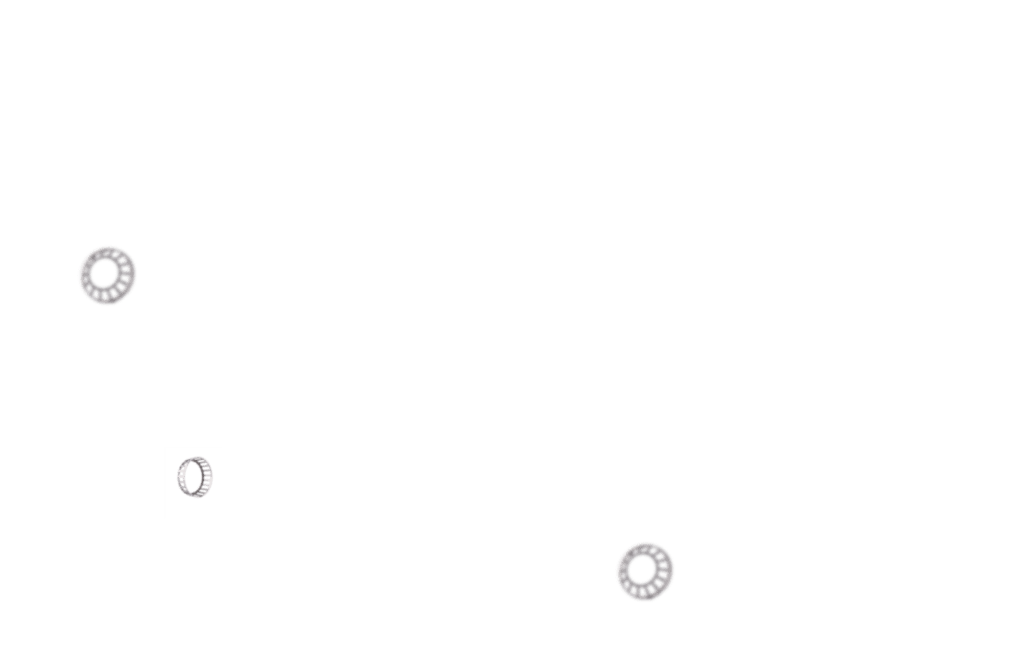 We
Care
Harsha believes commercial success should be laced with active initiatives which recognizes the priceless contribution of the world we live in.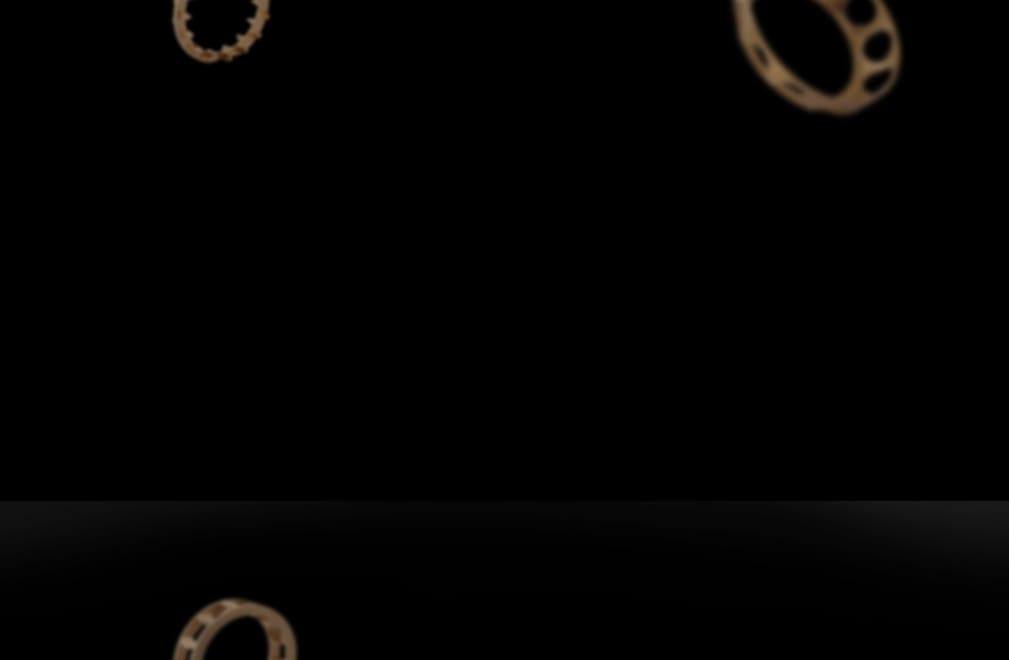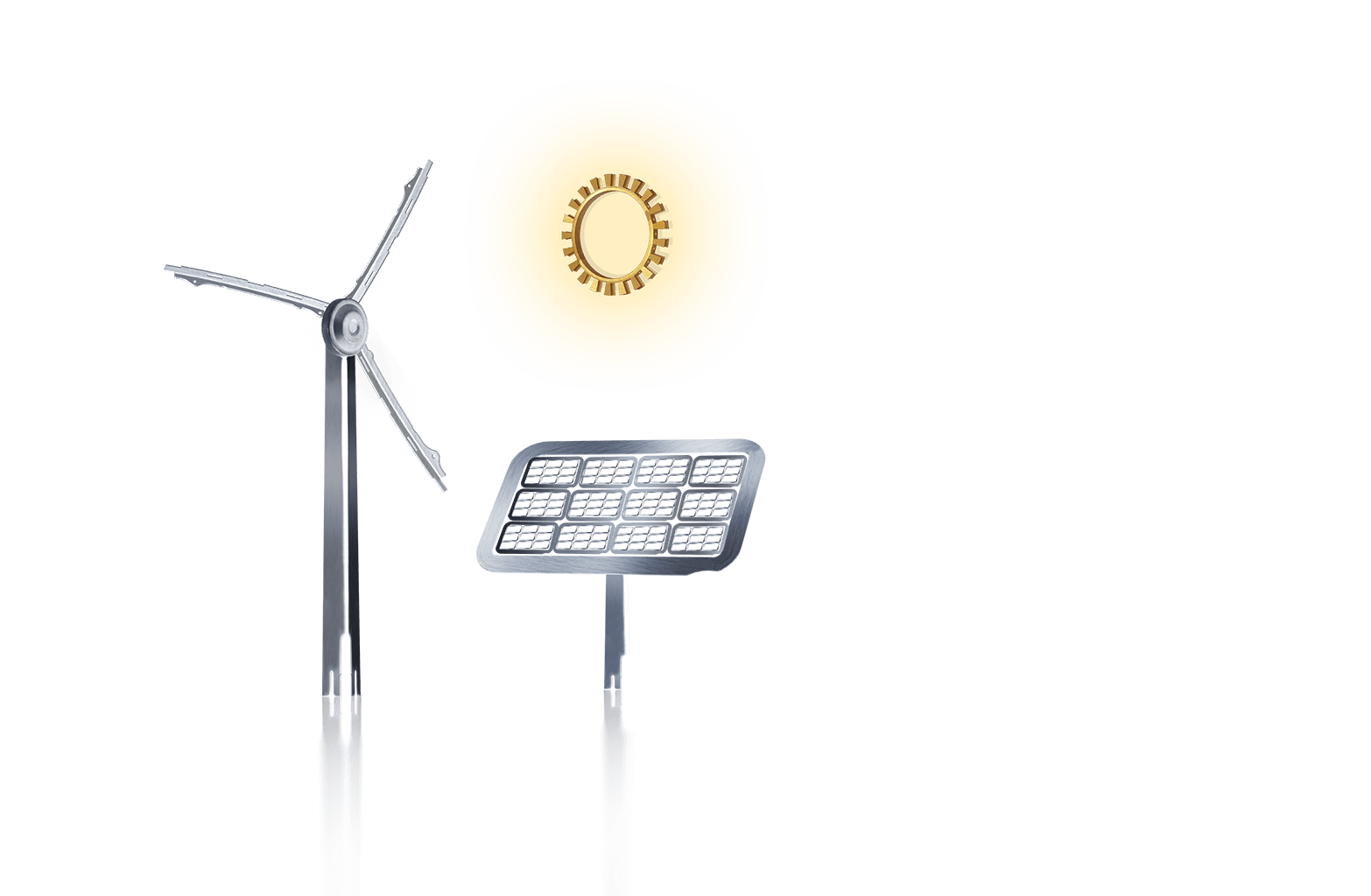 ENVIRONMENT
Health And Safety
At Harsha, we are committed to protecting the planet and conserving its scarce resources. We believe that our responsibility towards environment and energy is validated by our ISO 14001 : 2015 certification, which stresses on the need to balance interests between innovation and conservation of priceless resources.
We follow a broad based environment protection and occupational safety policy which we have validated across our production facilities in India, China and Europe by implementing the energy policy of our Company. Our production facilities worldwide are validated and certified according to ISO 14001.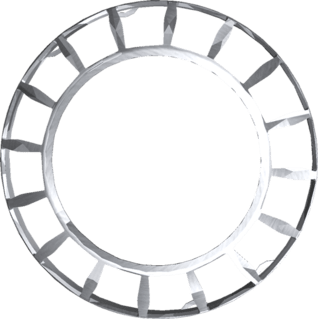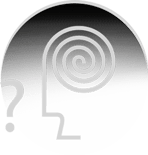 Rehabilitation of Mentally disabled persons
Corporate Social
Responsibility
Our CSR initiatives subserves all the projects which we progressively undertake. These initiatives are executed with passion, and each year the engagement is escalated to satisfy the social objectives of the company.
An independent NGO- Aastha Charitable Trust for welfare of mentally challenged has successfully developed "Ananddham"- a self-contained Residential Complex for mentally challenged persons with aging or posthumous parents and concerned about their welfare and care in their absence. Ananddham has been thought through to provide a clean, green and sanitized environment, full of activities, training for occupational skills, medical care, a warm family atmosphere, making it easy for one to think their loved one is in safe hands.
Harsha firmly believes that these outreach programs are needed for the greater good.